Stationary Concrete Batching Plant in Pakstan
At the beginning of the year, Camelway's International Business Department received the good news that Camelway would soon cross the ocean to participate in the construction of a hydropower station project in Pakistan, which is the second time Camelway participated in the construction of a hydropower station project in Pakistan within a year after the KAROT hydropower station project.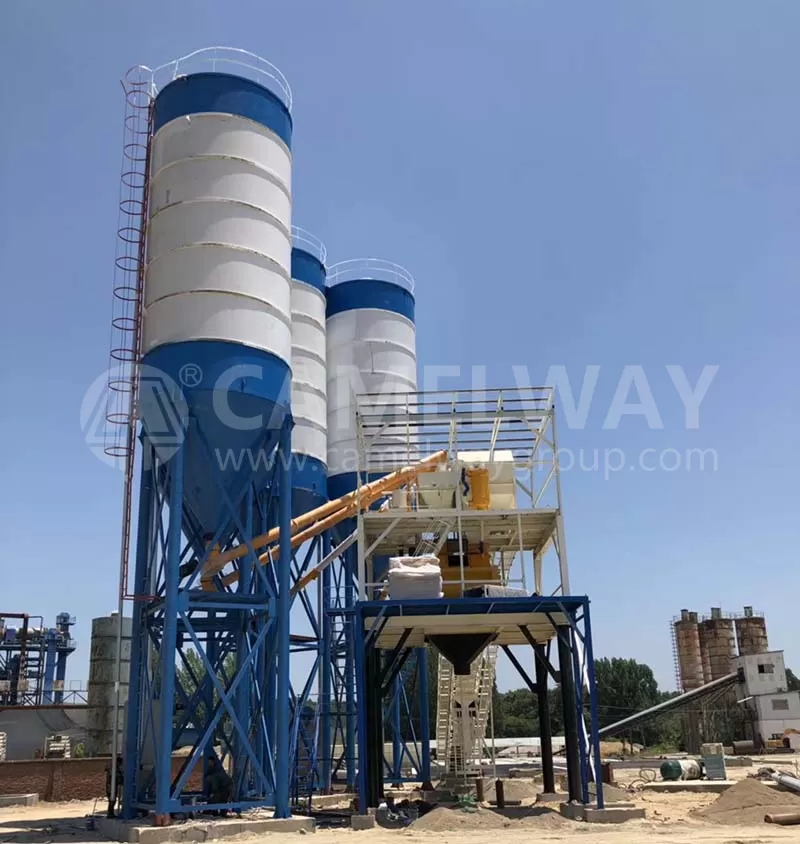 Project Description
The hydropower plant is one of the key projects in the first batch of priority projects in the "China-Pakistan Economic Corridor", with a total installed capacity of 884 MW and a total investment of USD 1.96 billion, which is also the largest hydropower project that Chinese enterprises have invested overseas. Heavy Duty Production.
Stationary Concrete Mixing Plant Advantages
Camelway Stationary Concrete Batching Plant is a container type concrete mixing plant with modular structure, convenient transportation, quick installation, compact structure, small footprint and high cost performance, which is Camelway's exclusive equipment for overseas export and has become the preferred equipment for construction in Pakistan in recent years.
Stationary Concrete mixing plant quotation
As we have sold many equipments in Pakistan, our prices are definitely competitive, and generally the quotes vary depending on the configuration of the mixing plant, if you want detailed information about the quotation, please leave a message and contact us, we will get back to you within 24 hours.