Mobile concrete batching plant to Tanzania
Tanzania leading building materials company, output ready-mixed concrete for over a century, is a professional in its field with a high reputation. To meet the demand of concrete, the company decided to make a fresh update by adding a new mobile concrete batching plant to its fleet. European equipment manufacturers entered the tender, among which CAMELWAY was the only representative of China. CAMELWAY technical capabilities, concrete plant equipment configuration and applied advanced solutions have not left any opportunities for competitors, and as a result of the tender, a contract for the supply of a mobile concrete plant was concluded with the leading Chinese manufacturer of concrete batching plants CAMELWAY.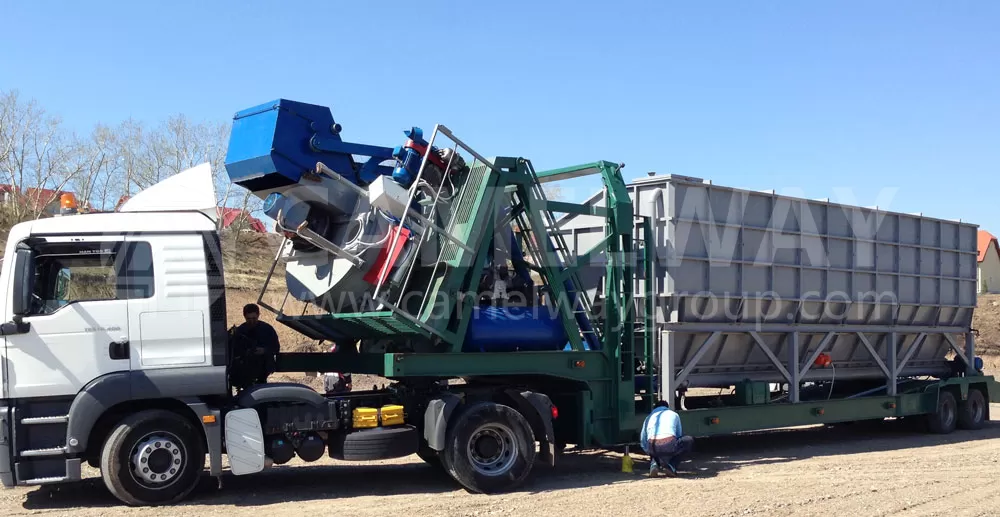 Mobile concrete batching plant 50 cubic meters
For the project, a powerful mobile concrete batching plant was manufactured and put into operation, capable of producing up to 50 cubic meters. The high productivity of this plant is facilitated by the presence of a storage hopper, which contains the weighed material for the next cycle while the concrete mixer is mixing the previous one.
Mobile concrete batching plant component
In addition, the T-shaped arrangement of the transfer conveyor in relation to the bins provides for the presence of two metering conveyors, which significantly reduce the time for weighing materials. Accurate weighing of inert ones with a minimum error is ensured by the design of the unloading part of the bunkers, where each compartment has 4 unloading throats.
Camelway concrete plant
Therefore, with a new high-performance concrete plant from camelway at its disposal, the giant company that produces concrete for the construction of key facilities in the country, is upgrading the quality of its projects to a completely new level.