We offer fixed wet - mix concrete mixing stations with a wide range of production capacity and production capacity.The whole concrete batch plant mainly consists of the the JS type twin shaft compulsory concrete mixer machine,silo system,aggregate dosing,additive and water dosing and electrical control systems,etc.Here, I will make a brief introduction of each part of the concrete batch plant.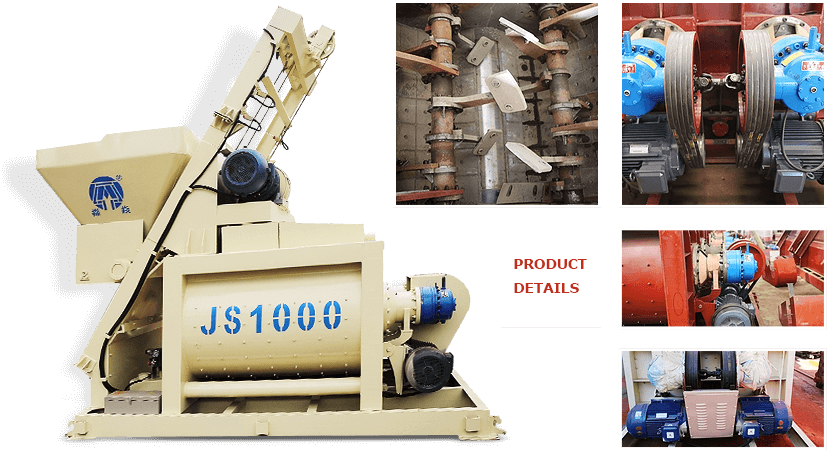 JS series twin shaft compulsory Concrete Mixer lies at the heart of this stationary concrete batch plant, which has been tested in all environments and is continuously developed and upgraded to meet even the most demanding requirements of the modern concrete industry.The JS concrete mixer is available in several sizes and capacities.The loading capacity varies between 500 liters to 3000 liters, that is to say,it can discharge 0.5 m3 to 3 m3 concrete per batch. Silo system we manufacture is detachable flaky cement silo.Flaky cement silo is suitable for the storage of grain, cement, fly ash and other bulk materials.The tank is equipped with a level system to display the location of the material.At the top of the silo, a dust collector and a pressure reducing valve are provided.The entire flaky cement silo structure includes steel parts, ladders, guardrails, feeding pipe, dust collector, pressure relief valve, level gauge, discharge valve, etc.Compared to bulk cement tanks, flaky cement silo aims to solve the difficulties of installation of cement silo troubles and high transport cost.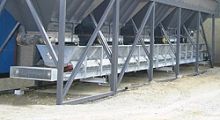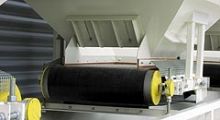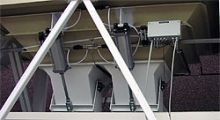 The aggregate dosing system of this concrete batch plant mainly consists of a belt feeder,batching gates,weigh belts.The belt feeder is assembled on a U-frame equipped with a drive pulley. It can be delivered with either a shaft-mounted gearbox or a drum motor. Batching gates and discharges are available in sizes and constructions according to the specific project, which is pneumatic or hydraulic controlled.The weight belt is designed over U-frame equipped with belt tightening device, complete drive unit, close three-part roller frame with bearing rollers, sprung hard metal belt scraper and revolving weigh scale.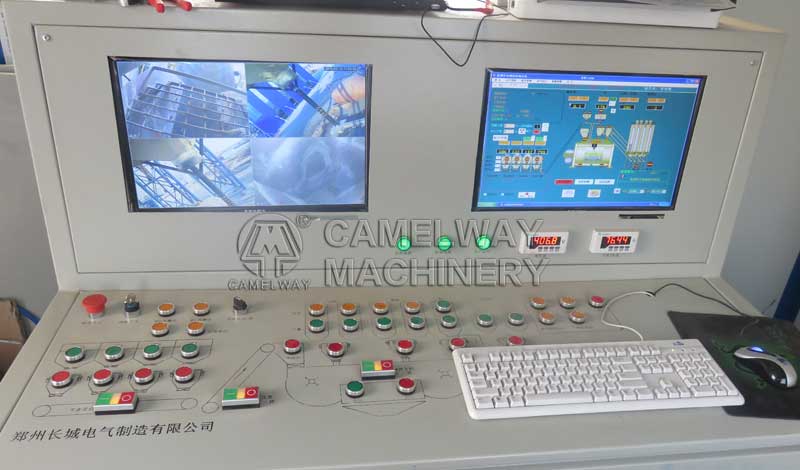 Electrical controls of the concrete batch plant make it possible to control and monitor all processes and components in the dosing and mixing system. Electrical controls have a PLC control unit and can be manually as well as automatically controlled.The batching computer is extremely user-friendly and requires no previous knowledge, which is PC Windows-based and stores up to 100 recipes as standard. Furthermore, data collection is also available. The computer can be reprogrammed at any time if changes to the system are required.