Concrete Mixer Truck for Sale
Concrete Mixer Truck, or truck mixers, mixers or ABS, are designed for the transportation of concrete.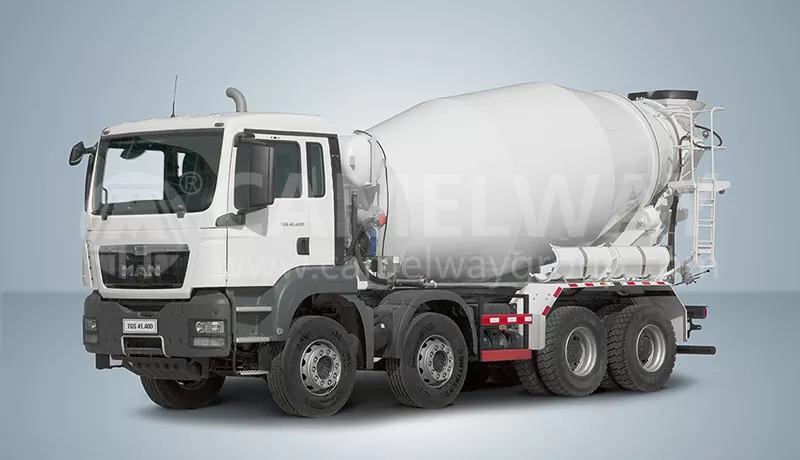 Concrete Mixer Truck Advantages
Thanks to this equipment, concrete mixtures are safely transported:
Not directly exposed to sunlight.
Protected from all kinds of precipitation.
Keeps homogeneity.
Do not lose their weight on the road, loading and unloading.
The Concrete mixer truck is a large truck equipped with an automatic concrete mixer, which is specifically used to deliver ready-made concrete mix to the construction site. In this case, the concrete is loaded into the car directly at the factory.
For this purpose:
In its original form is a dry mix.
After placing it into the concrete mixer composition is poured water.
The mixture is sent to the construction site.
During transportation, concrete mixer truck mixes the mortar until it is ready.
The mixture is maintained in the desired consistency and does not solidify until unloading.
There is a variant when the concrete in the mixer is poured in a ready condition. In this case, the concrete mixer keeps the ready-mixed mixture in a liquid state.
Concrete Mixer Truck Applications
Companies that specialize in the delivery of concrete to the consumer. Such companies fulfill orders for the transportation of concrete mortar or rent equipment. This is very advantageous for small construction companies, which can not afford to buy ABS, or it is not reasonable to purchase it. Small organizations can not produce a large amount of work, and concrete mixers in the construction process will be involved only partially. Rental of the mixer is in demand among individuals who perform construction work with their own hands.
Large firms engaged in construction on a permanent basis. In this case, the price of machinery pays off very quickly. With a good load of ABS costs can pay off a year, taking into account depreciation charges.
For the construction of agricultural structures.
Road builders.
Construction companies, which are located far from the supplier of concrete.