concrete batching plant equipment for sale
High-quality concrete batching plants from CAMELWAY, which enable their customers to carry out a variety of projects at the highest level and never fail, as well as after-sales service and prompt supply of spare parts, allow customers to have no doubts when choosing concrete batching plant equipment supplier for new projects.
35m3/h concrete batching plant in East Timor
Thus, a customer from East Timor has been successfully working for more than 10 years at the concrete batching plant 35m3/h, supplied together with a concrete pump. The customer recently approached camelway with a project to expand its production ready-mixed concrete. For these purposes, a compact concrete batching plant hzs50 Quick Master with an hourly capacity of 50 cubic meters was manufactured and shipped.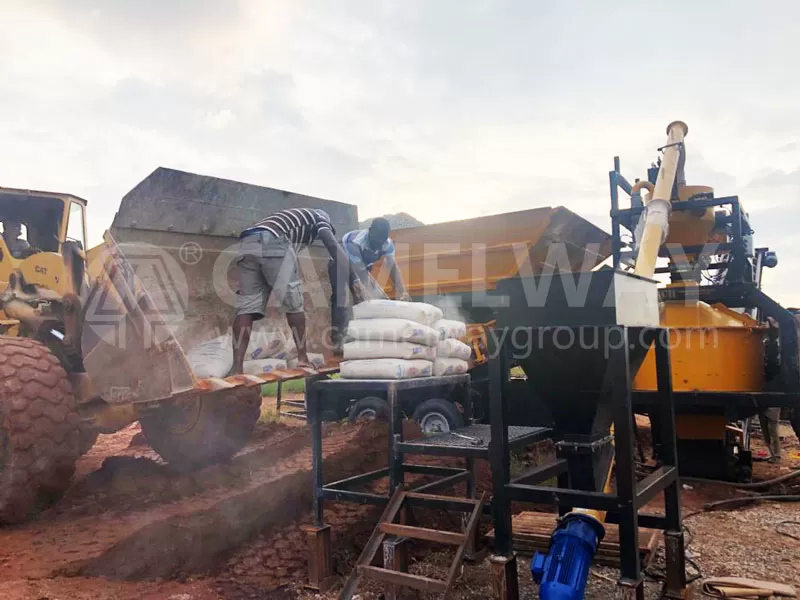 Skip type concrete batching plant
The optimal compact arrangement of the concrete batching plant on the site is provided by linear bunkers 4x20m3/h, for the loading of which a one-sided ramp is constructed, as well as a skip system of inert feeding into the concrete mixer. For convenient maintenance of the metering conveyor, there are galvanized service platforms along the bins. Cement will be delivered to the site in big bags, for which a special auger feeding system with a lifting device is provided for loading cement into two 75-ton concrete silos.
Concrete batching plants to East Timor
Having delivered about 5 concrete batching plants to East Timor, CAMELWAY has gained an excellent reputation among all construction companies in the country, and customers of CAMELWAY know that the concrete batching plants of the leading camelway brand are highly professional concrete batching plant equipment for the production of high-quality concrete.