As a professional Mobile concrete batching plant manufacturers, the main activity of Camelway company is to manufacture and sell concrete production equipment. It operates globally and its main customers are SMEs in developing countries.
Mobile Concrete Batching Plant
Camelway's mobile concrete plants fully satisfy the demand of construction and concrete supply companies. Mobile Concrete batching plants are successfully operating worldwide from Africa to Asia, form Oceania to Latin America.
With the help of mobile batching plant, ready-to-use concrete of any consistency and dry is produced. All production is located within the perimeter of one construction site. Camelway's Mobile Concrete plant has increased dosing accuracy, high reliability, has smaller dimensions and weight, maneuverability and efficiency.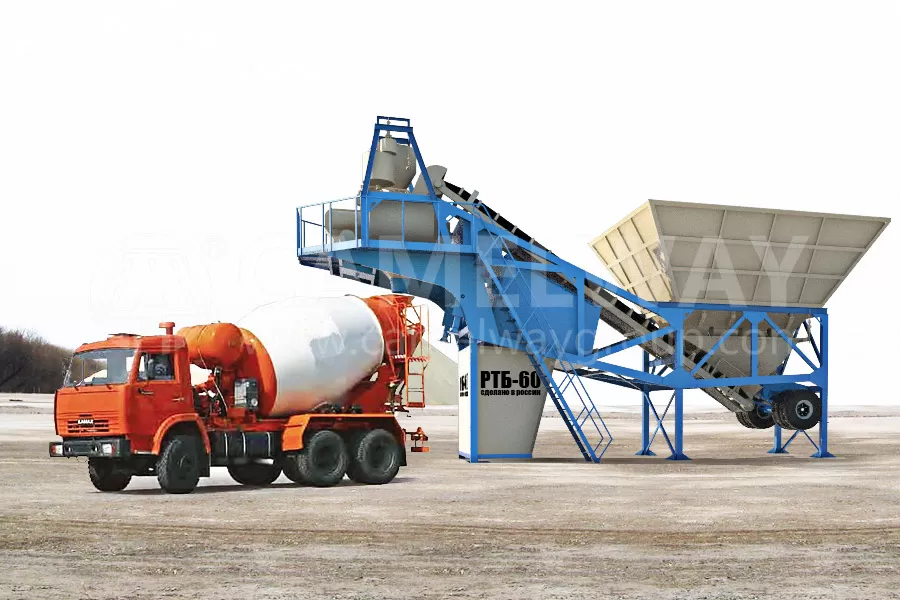 Advantages of Mobile Batching Plant
Easy to use & maintenance.
Easy to movement: the plant can be readily transported from one construction site to another.
Easy to installation: installation does not require the obligatory construction of a structure on a strong concrete foundation.
Time saving: assembly and disassembly carried out quickly.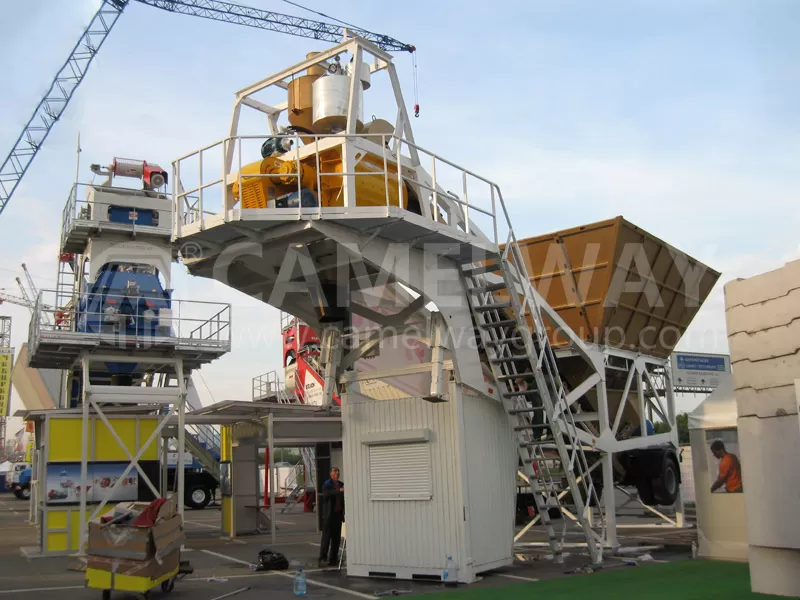 Buy Mobile Batching Plant
The mobile concrete plant is utilized in various fields of construction: industrial, residential buildings, paving, bridge construction. Camelway's Mobile batching plant makes it possible to obtain a concrete mixture of the required quality and low cost.
Mobile Batching Plant Specifications
| | | |
| --- | --- | --- |
| Model | Mixer | Capaicty |
| YHZS25 Mobile Batching Plant | JS500 Twin Shaft Mixer | 25m³/h |
| YHZS35 Mobile Batching Plant | JS750 Twin Shaft Mixer | 35m³/h |
| YHZS50 Mobile Batching Plant | JS1000 Twin Shaft Mixer | 50m³/h |
| YHZS75 Mobile Batching Plant | JS1500 Twin Shaft Mixer | 75m³/h |
| YHZS100 Mobile Batching Plant | JS2000 Twin Shaft Mixer | 100m³/h |
If you need any concrete batching plant, please do not hesitate to contact us.