Concrete batching plant to Philippines
70/5000
During Camelway's history of exporting concrete batching plants to the Philippine market since 2005. For 15 years, the company has achieved significant success, having installed about 20 concrete batching plants in the country. As the only company with such high achievements, CAMELWAY once again shows interesting statistics. Following the results of the import of concrete batching plants to Philippines in 2006, CAMELWAY has been confirming its impressive record for many years in a row and already covers 40% of the market of Philippines suppliers of concrete batching plants.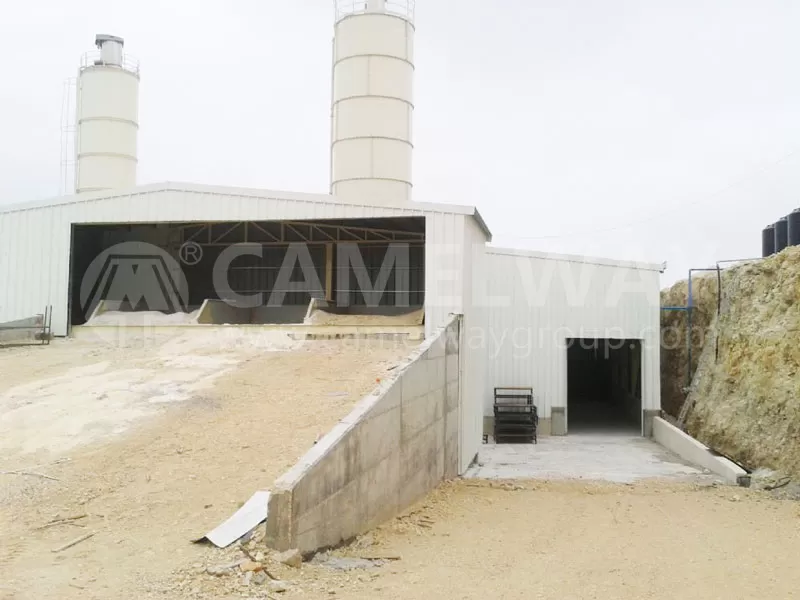 Concrete Batching Plant for sale in Philippines
Production is using the most advanced technical developments, high precision and quality of workmanship on robotic lines, the most reliable components, recognition in the world market Concrete Batching Plant for sale in Philippines - these are just some of the strong features of CAMELWAY that attract the attention of customers.
Compact concrete batching plant 60m3/h
A painstaking study of the world's concrete batching plant equipment suppliers led the subsidiary of China Concrete Batching plant manufacturer (CAMELWAY), which is the contractor for the project. To CAMELWAY, in which a contract was signed for the supply of a compact concrete batching plant 60m3/h Quick Master for the Construction of the urban complex in Caloocan, construction is planned to be completed within 5 years.
Concrete batching plant mobile
The Chinese Concrete Batching plant manufacturer chose 60m3/h Quick Master for its compactness and suitable capacity - 50 cubic meters. m of compacted concrete per hour. Simple assembly and disassembly of the concrete batching plant and minimal site preparation requirements make this concrete batching plant both mobile and easy to use. The concrete batching plant was quickly put into operation at the construction site.
Concrete batching plants CAMELWAY
Partnerships with global giants in various industries and participation in all sorts of significant projects demonstrate the competence of the manufacturer of concrete batching plants CAMELWAY and confirm his position as an industrial leader in the sector.