Concrete Batching Plant for Sale in Davao
A month ago, in August 2020, in Davao City, Ayala Land, Inc. Opened a large-scale house-building concrete batching plant, which has no analogues in the Philippines. The company takes an active part in the implementation of state programs to provide affordable housing for the population of the Philippines. The concrete batching plant's capacity is 50 thousand square meters. m of housing per year, which will allow building 10 two-entrance nine-storey residential buildings. Stationary concrete batching plant supplied HZS120 is made on special order.
Concrete Batching Plant in Davao,Philippines
The concrete batching plant project can be divided into two parts: production of ready-mixed concrete and an automated system for distributing concrete in two workshops, where hollow-core slabs and wall panels will be produced.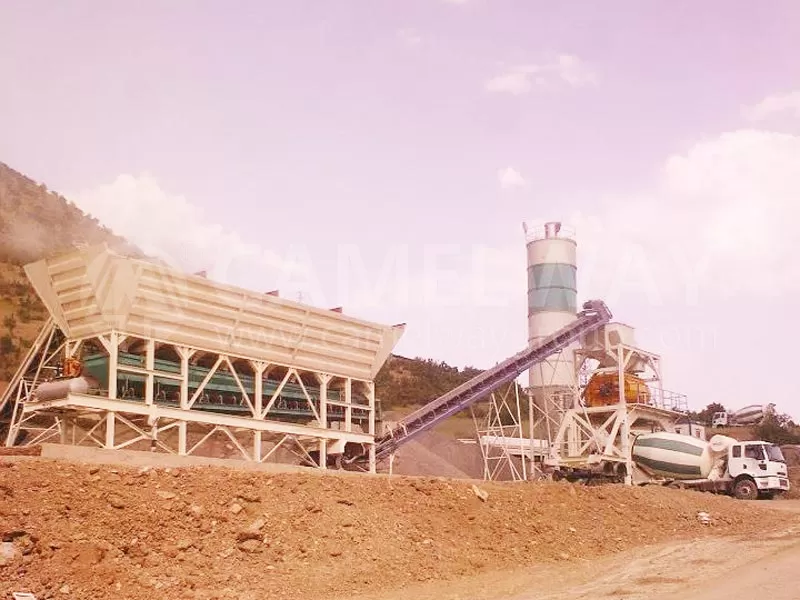 High-quality Concrete Batching Plant
The concrete batching plant structure includes a number of special elements: planetary concrete mixer with a volume of 3000/2000l is equipped with three unloading units, two of which are intended for unloading onto two different lines for the production of products, and the third for ready-mixed concrete. To ensure the production of high-quality concrete, concrete batching plant a system of precise dosage of inert materials, as well as moisture sensors of materials in bins and mixtures in the concrete mixer.
Concrete Batching Plant for sale in the Philippines
There is no doubt that a number of large-scale projects based on CAMELWAY concrete plants implemented this year in the Philippines.