The entire concrete batching plant includes the concrete mixer machine, batching machine, cement silo,aggregate conveying system,powder material conveying,water and additive mixture conveying system,weighing system and electric control system.There is a certain procedure to install these machines in the concrete batching plant.
The first step is to set up the concrete mixer machine according to the draft.Then is the landing legs assembly,walk platform and railing fixing,weighing installation,ladder and guardrail fixing,batching machine installation,correct batching machine placement and finial cement silo placement.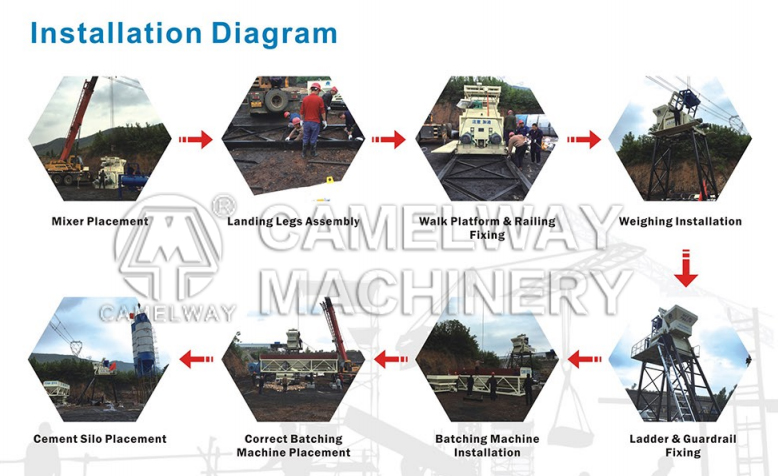 This whole installation of the concrete batching plant should be under the conduct of professional workers.CamelWay Machinery can make the full solution of building up a whole 25-180 cubic meters per hour concrete batching plant for customers.If you have any queries or want to get more information, you are most welcome to Contact Online or Leave an Inquiry for whole concrete batching plant solution!