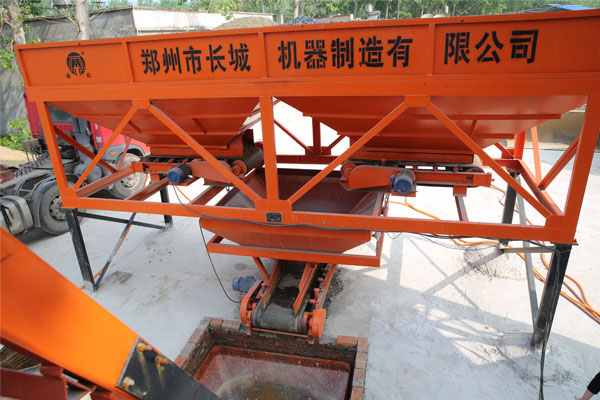 The PLD series batching machine has a lot of different types, such as PLD600 batching machine, PLD800 batching machine, PLD1200 batching machine,PLD1600 batching machine, PLD2400 batching machine,PLD3200 batching machine and PLD4800 batching machine.
PLD1200 batching machine is normally utilized in the small basic concrete batching plant,such as HZS25 concrete batching plant or HZS35 concrete batching plant for the commercial concrete production or small scale building or road construction,etc.For more lower production, the PLD600 or PLD800 type will be sufficient. But for most medium or large concrete batching plant, it will need larger type batching machines.
The PLD1200 batching machine manufactured by CamelWay Machinery may be designed in 2 to 4 hoppers to batch the aggregate. The weight of materials in each hopper may be calculated in combined weighing or separate weighing.Due to the high efficiency, it is widely used in many concrete batching plants in South Africa.