Today, Professional buyers only purchase equipment from manufacturers, but there are always some middlemen and trading companies who advertise themselves as manufacturers. Some companies have just a few employees, and some trading companies have their own offices in Southeast Asia, but the products are purchased from other manufacturers in China(I know it's because many trading companies buy equipment from us). Some trading companies have a prosperous business in Southeast Asia, but once the problems of equipment occur, the trading companies cannot help users solve them.
More and more customers know the risks of buying equipment from trading companies. They are eager to negotiate directly with the factory and enjoy the after-sales service provided by the manufacturer.
Camelway is a factory with more than 30 years of experience in concrete equipment manufacturing. Here I'd like to introduce it. If you need concrete batching plant, you can send you request on this website, our sale manager will contact you in 24 hours.
Founded in 1983
Camelway is one of the earliest companies engaged in the R&D and manufacturing of concrete equipment in China. It was established in 1983 and is located in Henan Province, China. Camelway was established earlier than most equipment manufacturers in China.
Rapid development in the 1990s
Beginning in the 1990s, Camelway's concrete batching plant began to occupy the Chinese market on a large scale. Many large-scale projects used Camelway's concrete batching plant. The picture below is some photos of concrete mixing plants produced by Camelway more than 10 years ago.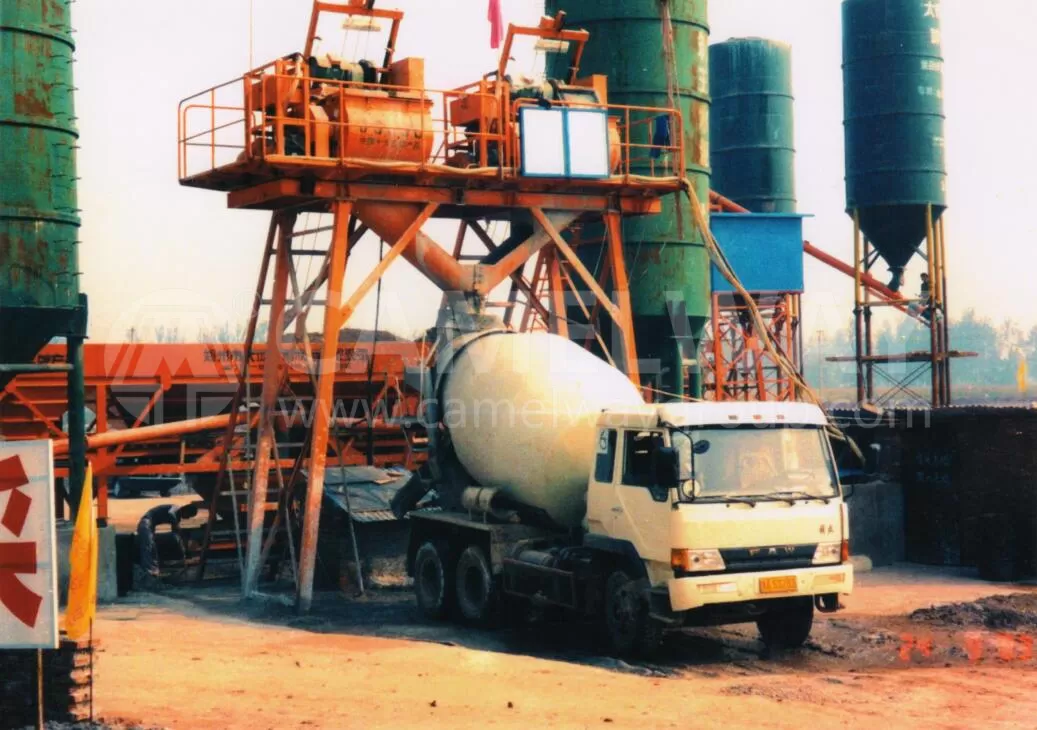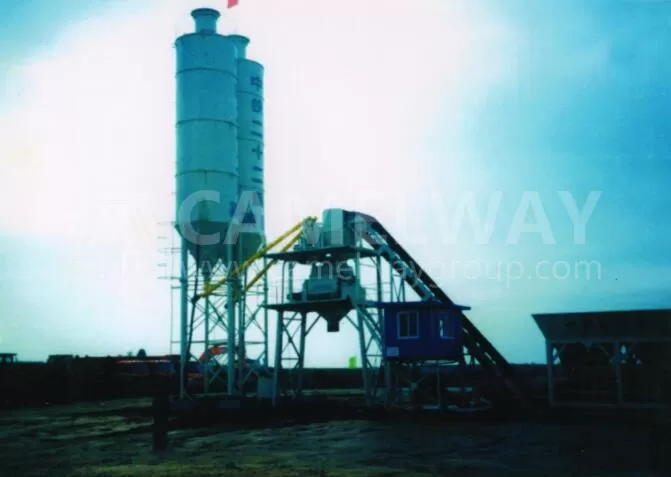 Launched international business in 2015
Before 2015, many trading companies purchased equipment from Camelway and then resold them to customers. Starting in 2015, Camelway decided to set up its own international sales department and exported two equipment to Southeast Asia at the end of the year.
Camelway's Concrete Batching Plants
We manufacture all types of batching plants, mobile or fixed, dry or wet, or improvements/variants based on these types. Our batching plants are produced according to orders, and any adjustments can be made according to the actual production needs of customers. Common concrete batching plant models have been listed on this website.
Frequently Asked Questions
Here are some frequently asked questions, here is answers.
How do you prove that you are a manufacturer?
In fact, only trading companies need to answer this question, they need to do a lot of work to deceive customers that they are manufacturers.
How to get price of your batching plant?

Inquiry is very simple, just leave a message on this website to inform us of your basic needs, such as the output of concrete per hour, what project is used, the delivery port, etc., and we will develop a suitable solution as well as detail quotation for you.
How to visit your factory?

Visiting requests are most welcome at any time(except during Chinese New Year). Please contact us to let us know your itinerary and we will help you arrange everything.
Conclusion
It is extremely important to find the right supplier before purchasing equipment. Don't trust the nonsense of trading companies. We are one of the most experienced concrete batching plant manufacturers in China, you are most welcome to contact us at any time.