The small-scale manufacture of concrete bricks and blocks for masonry is well suited for small businesses. Production can be carried out in the open, the process is simple and equipment does not require high capital investment.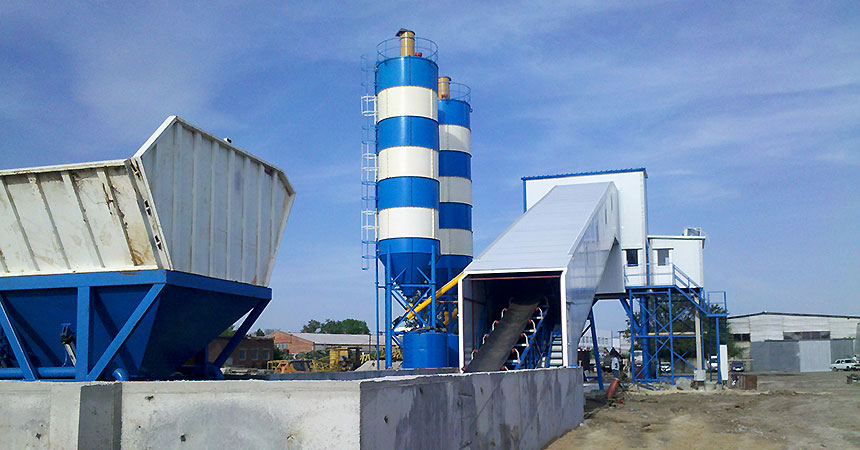 It is possible to make blocks on a small-scale without a concrete mixer. Hand mixing has the advantage of reducing the amount of capital required and providing employment, but may limit output and not always be thorough. Hand mixing should be done with shovels on a concrete slab or flat steel sheet. Never mix directly on the ground because this results in contamination of the mix.
A pan mixer is the only type of machine mixer suitable for block yards. Pan mixershas the function of forced mixing and can cope with the semi-dry mixes used for making blocks. Drum mixers do not work because they cannot mix the semi-dry concrete.
The output of the mixer should match that of the block making machine. A mixer of adequate capacity for making hollow units may have insufficient capacity for solid units. Want to know more about the concrete batching plant in concrete block making? Please feel free to leave us an inquiry or consult online customer service!And we will reply for your queries as soon as possible.