CamelWay JS500 Concrete Mixer is the new type concrete mixer, which is researched and developed based on the high quality request from over sea customer. This machine can mix the plastic and half-dry hard concrete, fluid concrete and light aggregate concrete, which is applicable to the common construction working site, road, bridge and each kind of precast product factory.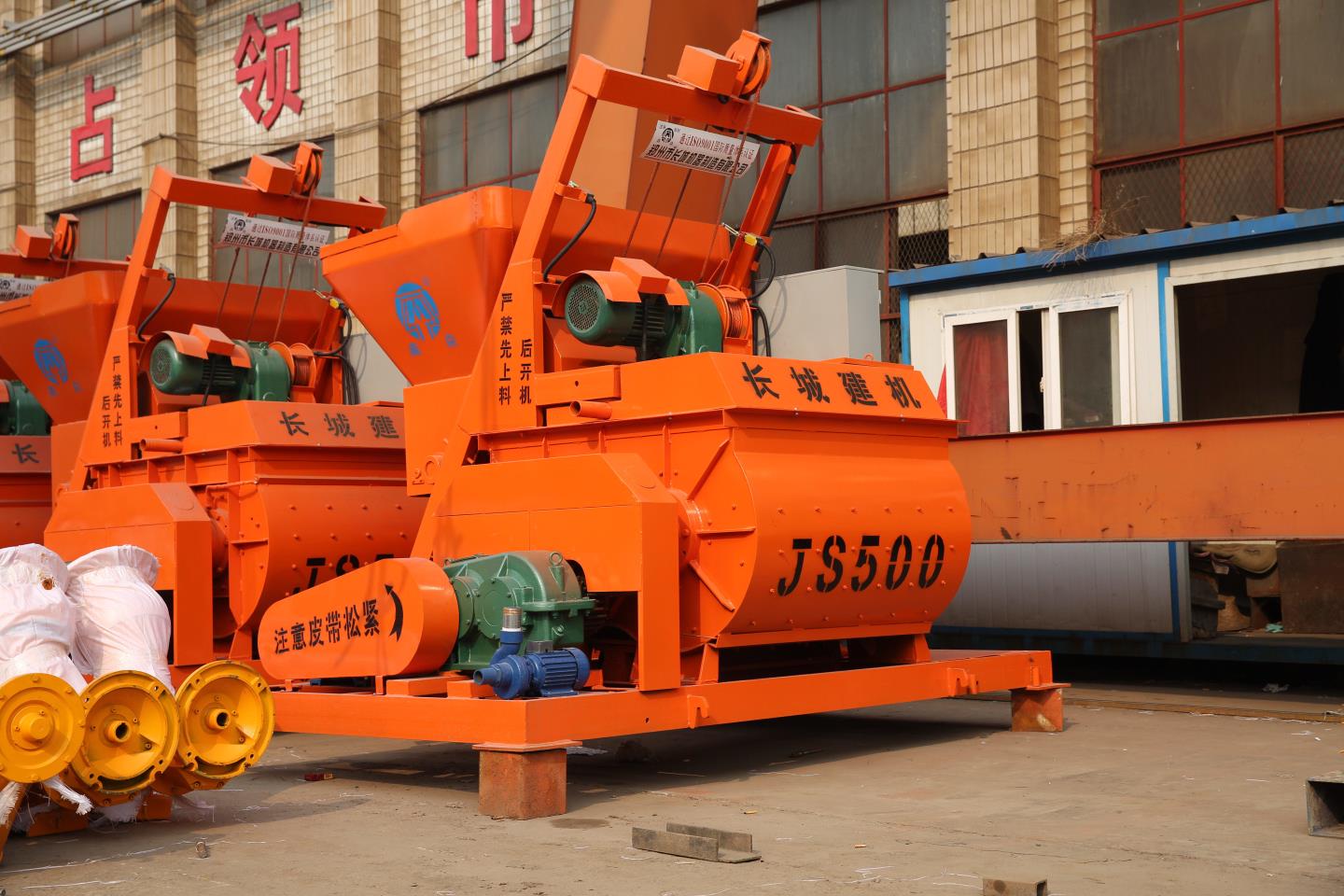 It can work independently or be used as facility concrete plant, which is applied with correspond batching machine. JS500 has manual or pneumatic discharge mode, with reasonable quality, high production efficiency and low noise. The electrical system adopts import technical, which is good performance and reliability.
Concrete MixerJS500 Features and Advantages:
1. Longer Life: It adopts the high hardness Mn-steel to produce the liner and blade, which can bear 80,000.00~100,000.00 times working cycle ;
2. More Effective: With the new screw type blade, technician people join all of the blade as a whole mixer union to make the mixing system more steady and efficiency , which can save 5~8 second each mixer cycle .
3. Economy: it can save your more power, electrical , and manpower when you produce the concrete
4. Green Initiative: New designing can provide your the Green Initiative working place.
5. The height of discharge: 1.5m,2.7m and 3.8m optional (or customized)