90m3/h Concrete Batching Plant for Sale in Middle East

The 90m3/h Concrete Batching Plant is widely preferred by a lot of Middle East construction companies with its modular design, high-technology, payoff quickly. Many countries in the Middle East have been under heavy construction that uses a heavy amount of concrete. For example, the building of 72 high-rise structures in emirates city each 20 – 50 stories' high required the use of batch plants with a capacity of 90m3/ hours for each of the 72 buildings. The large demand for concrete is thanks to the fast-growing development of the economy. The Middle East has the richest countries in the world, including the UAE, Oman, Saudi Arabia, Yemen, etc., where our concrete batching plants have been exported.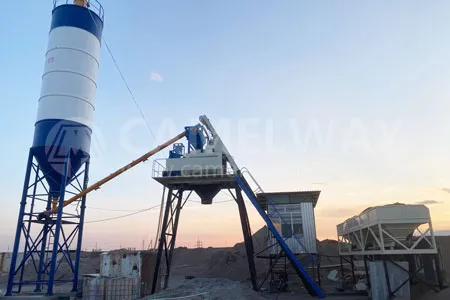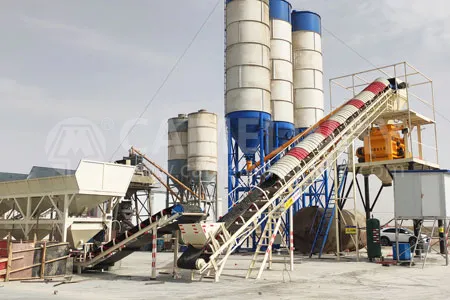 Synopsis of 90m3/h Concrete Batching Plant
The 90m3/h batching plant is also known as HZS90 batching plant, a medium-sized batching facility, which equipped with JS1500 forced mixer, PLD2400 automatic batching machine, 4×100t cement silo, 4×9m screw conveyor, aggregate conveying system, weighing system, dust removal system, computer control system and other accessories.
The theoretical capacity of the concrete batching plant is 90 cubic meters per hour. It features cost-effective, easy installation and disassembly, simple operation, and high production efficiency. The hzs90 concrete batching plant is suitable for various construction projects and prefabricated concrete plants and is one of the most popular plants in the Middle East.
Demand of Concrete Batching Plant in Middle East
The rapid growth in the Middle East coupled with increased tourism and trade has skyrocketed private real estate developers as well as other companies relocating in the region. In addition, these countries have low tax which makes manufacturing, retail, and service industries thrive well. This trend is expected to increase private investment which in turn requires more and more buildings to be developed for businesses, residential and hospitality industries. The rapid expansion of various buildings is expected to increase the demand for construction machinery and concrete batching plants.
90m3/h Concrete Batching Plant Price in Middle East
The price of the 90m3/h concrete batching plant includes many factors, in addition to equipment costs, as well as raw material costs, transportation costs, labor costs. Camelways' success in the Middle East market is based on knowledge and expertise in concrete production, which allows us to develop systems to the specific requirements of our customers. If you want to know the price of the concrete batching plant in the Middle East, you can contact us on the website at any time.