Mini concrete batching plant
The main advantages of mini-concrete batching plants:
Concrete is the main building material, no construction site can do without it. Its binding functions are provided by cement - This is the core component of the concrete mixture. Its best quality occurs when it hardens, but it only needs to be used in a solution.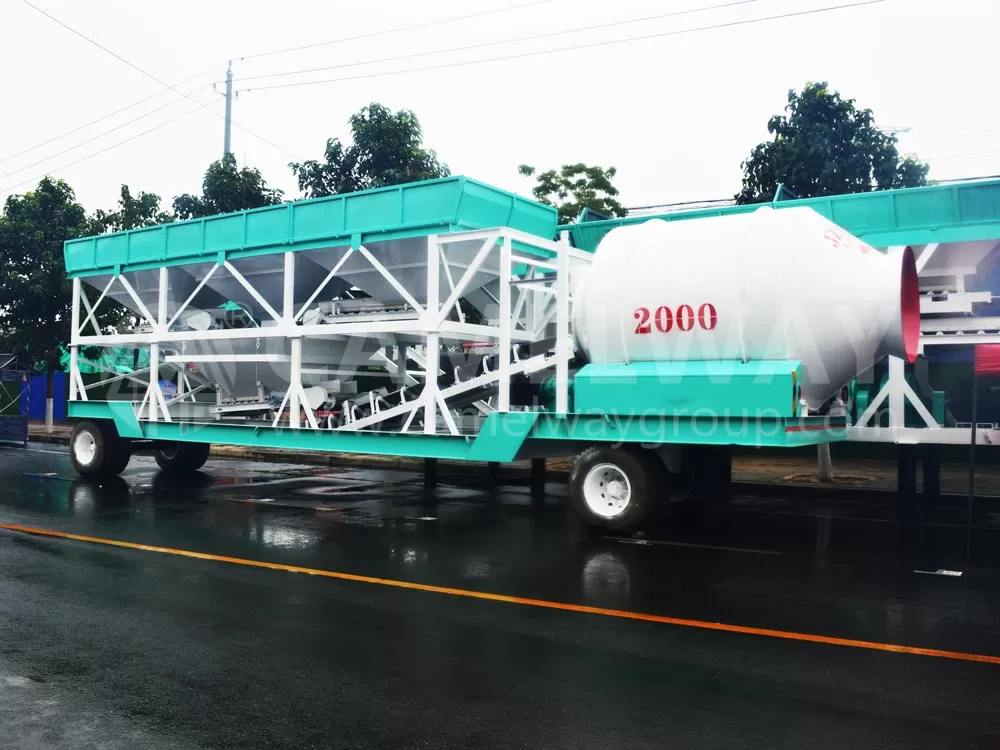 Purchase concrete batching plant
In order to ensure a continuous construction process, concrete must be constantly prepared or transported by special machines - concrete mixer trucks. It is not very convenient to prepare a solution for small volumes. Besides, it is also not cheap to purchase it at a large concrete batching plant, arrange delivery or transport it on your own:
The cost of 1 m3 of concrete is 15 USD;
Car rental - 22 USD per hour;
Purchase of our own concrete mixer truck - 2,0000 USD.
In such a situation, the best solution would be tantamount to purchase a mini-concrete batching plant. It has huge advantages over scale lines:
Mobile concrete batching plant - can be easily transported and placed directly on the construction site.