With the continuous improvement of the technology level, Chinese concrete mixing plant brands are going out of the door to the world. No matter in the production process and in the technical level has already reached the leading level, more representative ones are Sany, Zoomlion, XCMG, etc. Then which concrete mixing plant manufacturer is better? What are the recommended concrete mixing plant manufacturers?
Today I'd like to introduce you to Camelway, a well-known recommended concrete mixing plant manufacturer in China!
Concrete Batching Plant Manufacturer
Camelway was founded in 1983. It is mainly dedicated to the research and development of high-tech equipment, such as construction machinery, building machinery and sand making machinery, as well as providing technical solutions and support products. After more than 30 years of innovations and development, Camelway has become a strong company in China's concrete mixing equipment industry, and has gradually become a global company. Camelway's products cover precast concrete production equipment, RCC production equipment, construction crushing equipment, mine crushing equipment, etc. All products have passed the ISO9001 international quality certification system and have successfully served customers in many countries and regions around the world.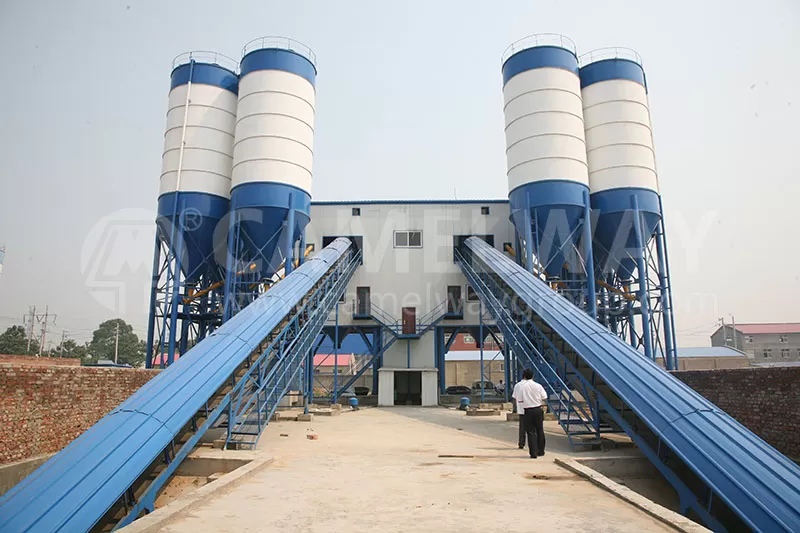 Camelway plant size
The company's headquarters are located in Xingyang, Zhengzhou. It now has 3 production plants with a total area of over 100,000 square meters. It has multiple offices around the world, Peru, Uzbekistan, Philippines and Senegal. For over 30 years, the company has always been committed to providing users with high quality equipment and prompt, attentive service, and now it has over 10,000 customers worldwide, covering China, Vietnam, Laos, Kazakhstan, Mongolia, Russia, Cuba, and Brazil. With many years of experience in the field of construction equipment, Malaysia and other countries have quickly risen to become well-known brands in the field of construction equipment.
Service Commitment
Your satisfaction is our eternal quest. Along with high quality products, CamelWay provides customer-oriented after-sales service to meet users' service and parts requirements in the shortest possible time. Not only that, thanks to our excellent mechanical engineers and sales representatives, we also provide you with good pre-sales and sales service and completely resolve your questions.
Quality Control
In 2000, the company approved the ISO9001 Quality System certification. In order to produce safe and reliable equipment, we have formulated strict production and testing standards, controlling every link of production to ensure product quality.
International Transportation
Freight transportation is one of the most important issues for customers, in order to meet the demands and save costs and time, we have established good cooperation with many transportation companies, so we can choose any kind of transportation according to customer's need. The transportation line covers almost any country and region in the world to guarantee that your product will arrive safely and on time.