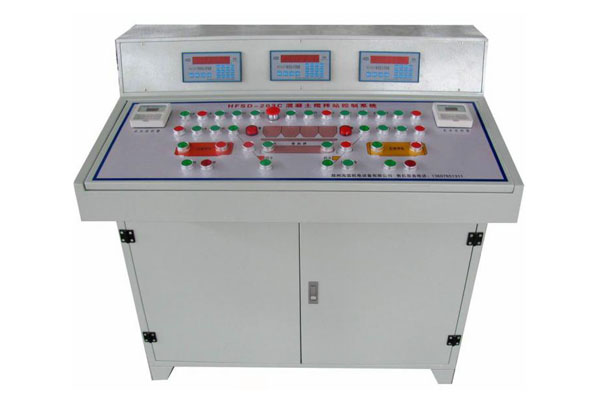 The concrete batching plant is usually under the control of the computer that may add the programming controller so that can control the batching plant uniquely.
In some systems, the computer need to collect the data from the sensor,control the work of the whole batching plant and deal with the production data.Such a tough work.Problems and troubles that may occur on an office computer may also occur on such a computer system.
Small concrete batching plant usually adopts the computer with the programming controller to control the whole working system. In such a system,the computer only processes the production data,such as the ratio of the output storage to the actual data for each batch of concrete storage.Direct all data acquisition.