Compact Concrete Batching Plant Manufacturers
To provide reliable solutions for the concrete industry, Camelway has a strong position as the leader in its segment and has won the trust of leading companies around the world because of its strategic contractors or manufacturers of high-quality building materials.
The world leader in the production of a wide range of building materials, the CRC concern has been a camelway customer since 2008.
compact concrete batching plant
In order to produce high-quality concrete, a number of concrete batching plants equipment were ordered over the years. One of the last orders was the compact concrete batching plant, which is already the fourth compact concrete batching plant.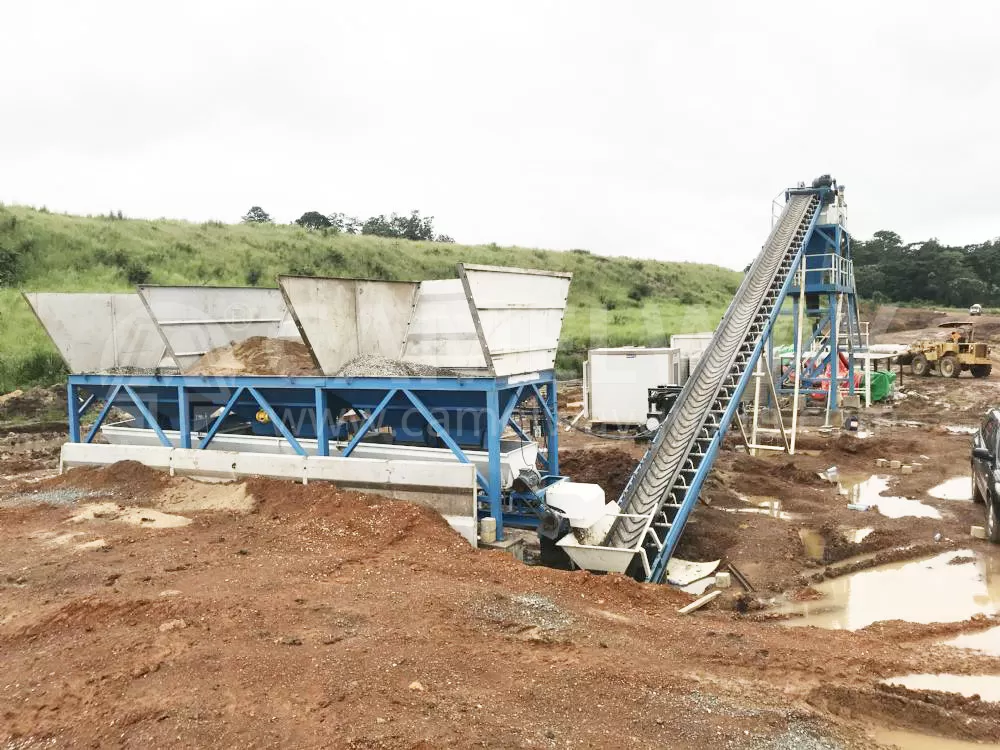 The external design of the compact concrete plant meets the uniform requirements for belonging to the concern.
60 cubic meters compact concrete batching plant
CAMELWAY is paying attention to the ready-mixed concrete market. This compact concrete batching plant with a productivity of 60 cubic meters has already been installed at the site in Uganda and is used for the production of ready-mixed concrete. It is equipped with 3x20 cubic meters batching system, two cement silos of 100 tons each, as well as a hydrophore for optimal water supply to the compact concrete batching plant.