Nowadays, when environmental protection is becoming more and more stringent, the supervision of concrete batching plants by relevant departments in various places is gradually improving. If you would like to build a concrete batching plant at the moment, you must say no to the backward technology and pollution of the concrete batching plant equipment. A new type of concrete batching plant has been developed, and it is environmental freiendly concrete batching plant. In this article, we will mainly discuss what is environmental friendly concrete batching plant.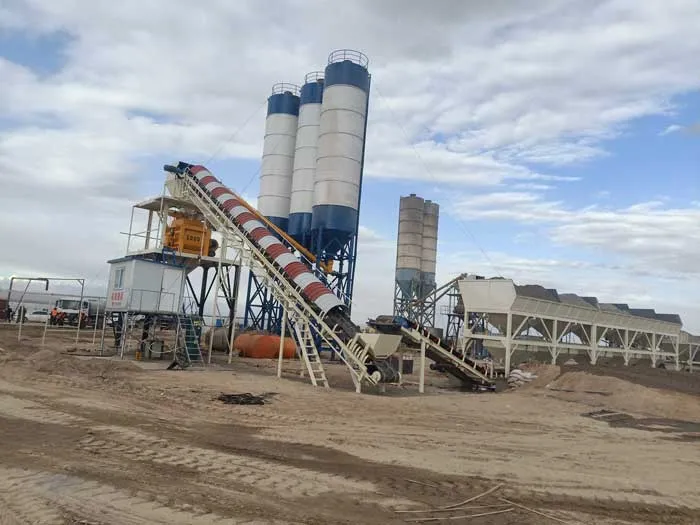 Several Problems of Traditional Concrete Batching Plant
Some customers did not realize the problems when they looked at the configuration. In superficiality perspect, there is no big deal of this kind of concrete batching plant, and the price is even lower. However, a lot of customers have noticed some problems after a certain peroid. For example, the noise of concrete batching plant is pretty loud, and the sewage realseing is also huge. This violates principle of environment protecting. Therefore, this kind of concrete batching plant is not what are we looking for. Currently, environmental friendly concrete batching plant is a key role that we should comply with. I advise that customer should consult carefully before purchasing a concrete batching plant.
Some Advantages of Environmentally Friendly Concrete Batching Plant
Energy conservation. Camelway's concrete batching plant equipment adopts variable frequency speed control for various parts of high-power motors, mainly large-size screw conveyors, motors and inclined belt conveyor motors, which can not only improve measurement accuracy, but also save energy and reduce consumption.
Dust Removal. The main equipment, inclined belt and sand and gravel material yard of Camelway's concrete batching plant are completely sealed in all directions to achieve complete isolation of dust and noise. A spray device is added to the sand and gravel yard to reduce dust emissions; the cement silo adopts a combined high-efficiency dust-proof method, and realizes secondary dust collection. It is equipped with a testable level gauge to prevent the violent silo and prevent dust.
Noise Block. Camelway can provide you with a basement batching machine. The weighing hopper is located below the ground, which can effectively block the noise when sand and gravel fall. The batching machine and gravel storage yard are located in a closed warehouse, which greatly reduces the noise during the operation of the loader.
Environmental Friendly Concrete Batching Plant in Camelway
Camelway has always responded to the society's call to actively develop and produce green and environmentally friendly concrete batching plant equipment and put it into the market. If you have any request or concern, feel free to contact us. Our professional manager will reply your request as soon as possible.