Uzbekistan is one of the biggest manufacturers of cement in Central Asia with 9 large facilities capable of producing over 8.2Mt per year. While 8.2Mt per year is the best production capacity in the region, the cement industry of Uzbekistan is unable to satisfy the domestic cement demand. In order to meet the domestic requirements, the industry will have to expand and modernize.

Today, we will look at the roles of concrete batching plants in Uzbekistan, what they matter, and how they will impact the schedule, quality, and cost of the construction project.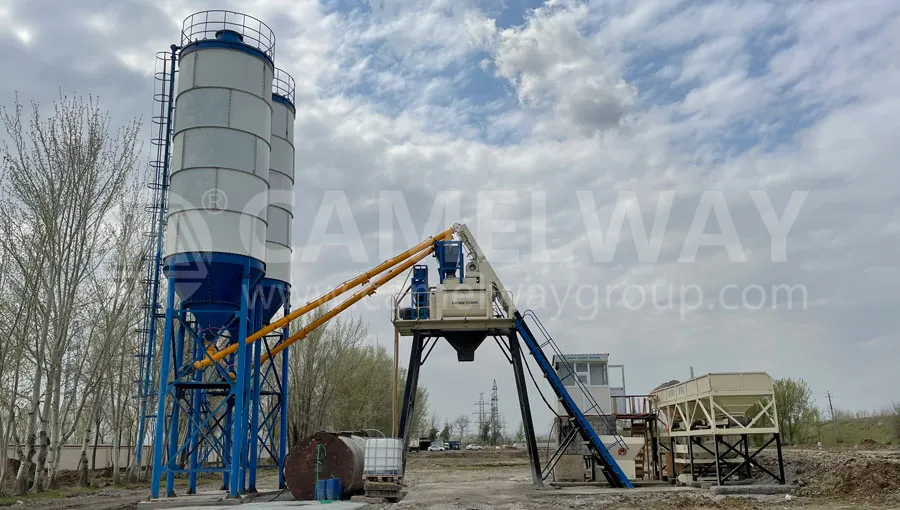 Functions of Concrete Batching Plants in Uzbekistan
The concrete batching plant is very important for the current surging demand situation of concrete in Uzbekistan. The plants can do many things for a business. To begin with, it eliminates the need of being forced to rely upon another company to obtain the ready mix concrete that you will be using each week. Second, if you can to create greater than you need, it is possible to sell this for any profit. You will always find going to be contractors seeking ready mix which they can't get somewhere else. Finally, it will give you full control of the consistency in the ready mix. High-performance concrete batching plant can not only produce concrete efficiently but ensure quality. Whether used in construction projects or exported to foreign countries, there cannot be without concrete batching plants. It enables to speed up the construction project with high efficiency, While being paid off quickly in the future.
Cost of Concrete Batching Plants in Uzbekistan
The main reason that affects the cost of the concrete batching plant is the capacity and type of the concrete plant. The larger the production capacity, the higher price. Usually, the capacity of a stationary concrete batching plant is large, and its price will be higher than that of a mobile concrete batching plant. In addition, it is also necessary to consider various factors such as labor cost, consumables cost, marketing cost, and plant construction cost of the investment concrete batching plant. Before purchasing a concrete batching plant, comprehensive consideration should be made to control costs reasonably, which is conducive to the realization of profits.
Want More Information About Concrete Batching Plant in Uzbekistan? Get in Touch with Camelway
If you feel like you need more information regarding concrete batching plant or are hoping to get in touch with a professional dealer in Uzbekistan area, you can contact us on the website. We're always happy to help.