The mobile concrete mixer with hydraulic loading skip is a fairly widespread concrete mixer that can be found on every construction sites.
The major improvementse is the presence of a skip hoist, which greatly facilitates the loading of material into the mixer. This loading method allows you to speed up the production cycle and relieve the work staff. The concrete mixer with loading skip is able to operate almost continuously, mixing ingredients such as sand, water, gravel and cement to create a high quality concrete mix.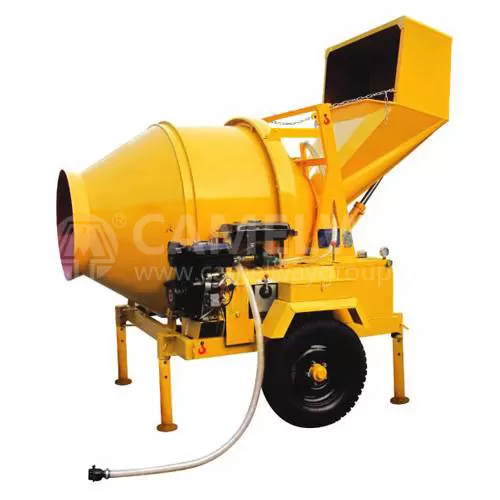 A concrete mixer with a skip can be made in two standard variations, this is a gravity concrete mixer, another is forced concrete mixer with a skip. In the gravitational version, mixing is carried out by rotating the drum with the material, while the forced concrete mixer with a skip produces the mixture using a shaft with blades rotating in a stationary drum.