Mobile Concrete Batching Plant in Nigeria
A number of inquiries received recently from Nigerian customers that have a great interest in the Mobile Concrete Batching Plant thanks to the subsidiary in there of Camelway concentrating on studies of Nigerian concrete market. Camelway has been confirmed its impressive record for many years in a row and already covers 50% of the market of Nigerian construction contractors of concrete batching plants. With ultramodern mixture technology, robust structure, unparalleled quality of the mobile concrete batching plant has stood out around the world.
Nigeria Mobile Concrete Batching Plant for Sale
As we know, Nigeria is the largest cement producer in Africa, maintaining an impressive production performance for many years, and demand for domestic concrete is attributable to the increase in housing infrastructure, commercial buildings, roads, and railways. Therefore, searching for high performance, sustainable, and profitable concrete batching plant is their unremitting pursuit all through the way - Mobile Concrete Batching Plant for sale exactly meets all sorts of requirements Nigerian customers' demand.
Equipped with a compulsory twin shaft concrete mixer with a capacity from 20 to 180 m3 per hour, the mobile concrete batching plant is widely used to produce high-quality homogeneous concrete.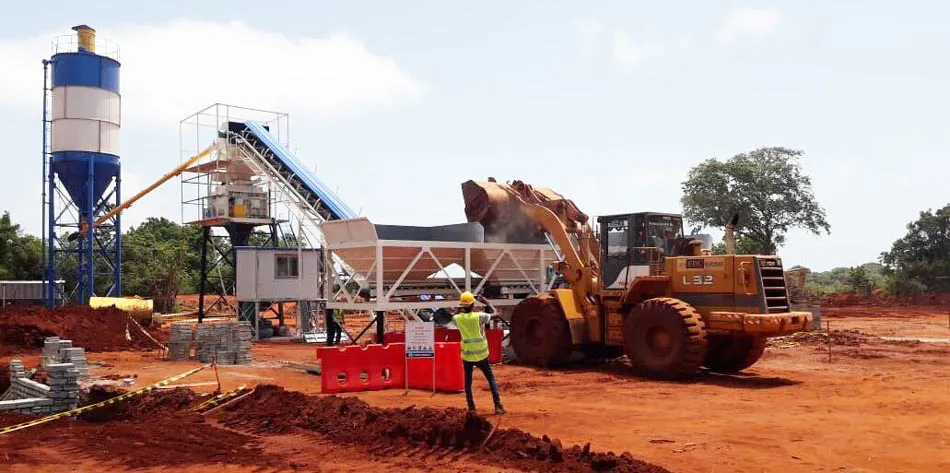 Mobile Concrete Batching Plant to Nigeria
Three sets of mobile concrete batching plants capacity of 50m3/h each equipped with customized inert material dosing systems were ordered last month by a Nigerian concrete company, responsible for urban infrastructure projects, which are planned to be completed within 3 years. The Camelways' professional experienced technical engineers in Nigeria will provide on-site installation and inspection instructions. In fact, only one worker is needed to operate the entire concrete batching plant perfectly afterward.
Mobile Concrete Batching Plant Manufacturer
Camelway is a leading manufacturer of series concrete batching plants that have gained extensive experience in Nigeria, including mobile concrete batching plant (best-selling series), stationary concrete batching plant, on-site concrete batching plant, dry concrete batching plant.
Participation in all sorts of significant construction projects in Nigeria demonstrates the competence of the manufacturer of Camelway concrete batching plants, which is consolidated their lead in the concrete industry.