In Malaysia, many companies that produce concrete or concrete products are accustomed to using vertical shaft planetary mixers because they believe that vertical shaft mixers are better.
Camelway's Vertical Shaft Planetary Concrete Mixer for Sale
The BP series vertical shaft planetary concrete mixer of Camelway Group is a new generation equipment designed for the preparation of concrete mixtures, mortars, and dry components in concrete mixing plants. It consists of a stationary cylindrical body - a bowl, a rotor with mixing blades, a reducer, pneumatic equipment, a cover, electrical equipment, a shutter, an electric motor. The mixing chamber of the bowl is formed by a bottom and an outer cylindrical shell. Inside, the walls and bottom of the bowl are protected by removable armor plates made of 65G steel, fixed with countersunk screws. A cone is installed in the center of the mixing space, which prevents the accumulation of concrete in the center non-working area of the bowl. In the bottom, there is a sector opening for unloading the mixture, which is closed by a shutter. The gate is opened and closed by a pneumatic cylinder, which provides the force of opening the gate and the smooth operation of the mechanism at the beginning and end of the stroke.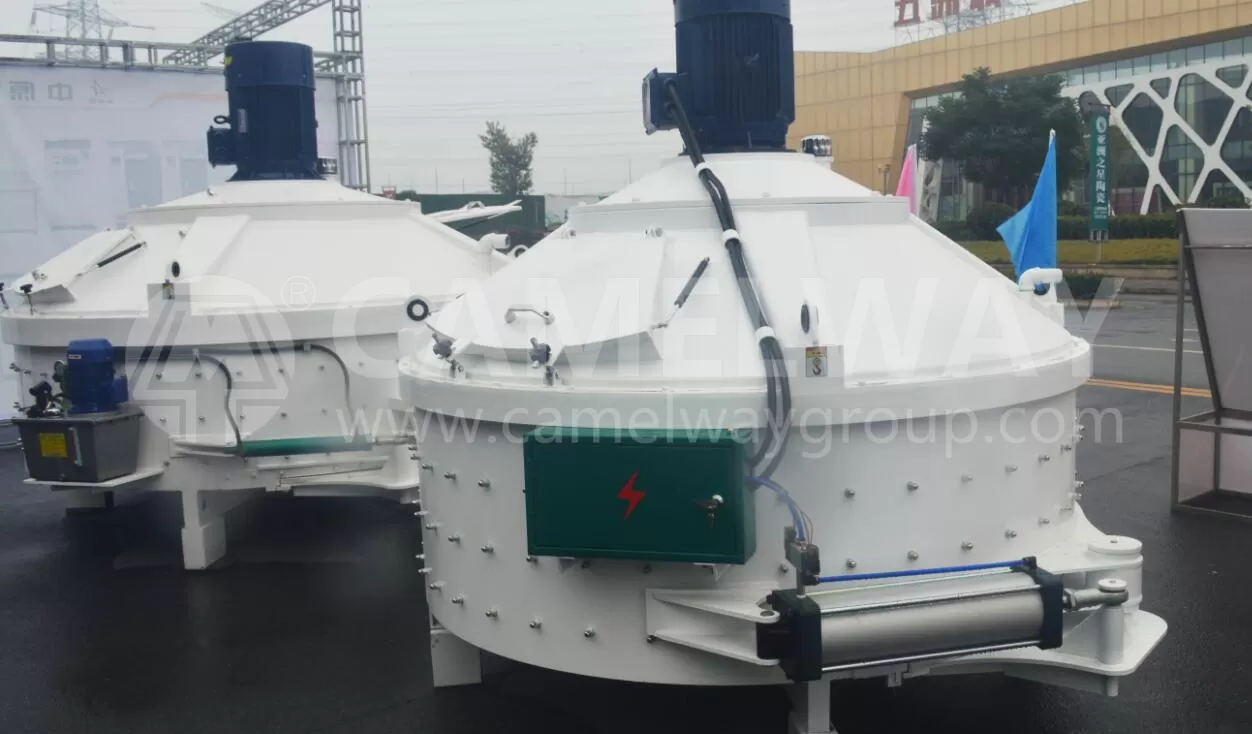 Camelway offers Vertical Shaft Planetary Concrete Mixer with the volume of 500L to 3000L in Malaysia. If you need price or more information, please leave us a message!