Small concrete batch plant is a semi-automatic concrete solution that contains materials supplying, materials batching,mixing ,electric control and frame structure. Main types of small concrete batching plants are:HZS25 concrete batch plant,HZS35 concrete batch plant,HZS50 concrete batch plant and HZS60 concrete batch plant.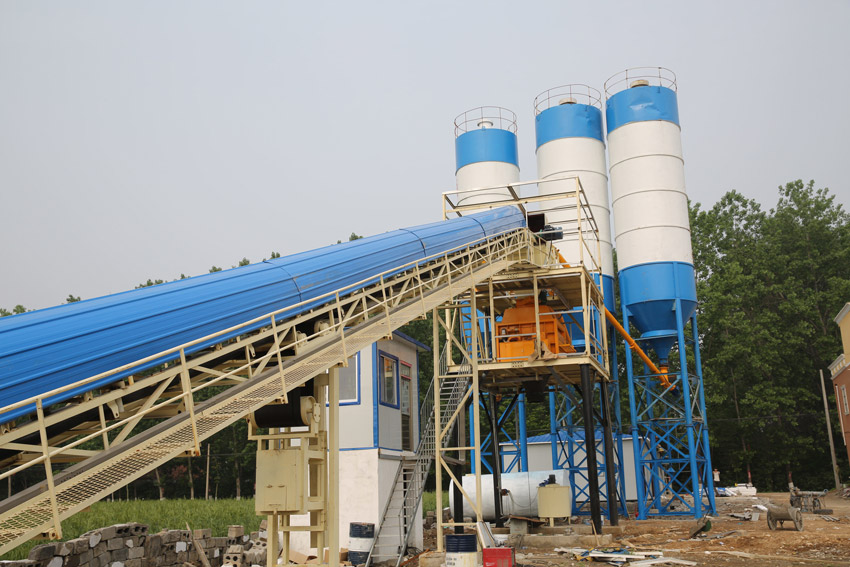 Small concrete batch plant mainly adopts the JS750 concrete mixture machine or JS1000 concrete mixture machine for the countryside plant. Small concrete batch plant can be used for dry and hard concrete, semi dry and hard concrete,plastic concrete and other ratio concrete.
This kind of machine is widely used for small scale construction project,recast concrete industry and ready mixed concrete factory.It has the characters of movable so that it can be a good choice for the construction site of railway and road,etc.
To get price of small concrete batch plant, please consult our online customer service or leave us an inquiry below. And we will reply your queries as soon as possible within 24 hours.