When the concrete batching plant operators finish this project, and they wants to do the next project, it is very likely that the entire mixing plant will be moved over because of the distance. At this time, the concrete batching plant mixing plant needs to be uninstalled first. However, the difficulty of uninstall concrete batching is more than building a concrete batching plant, and it requires a series of preparations. How to uninstall concrete batching plant? Let's briefly introduce it!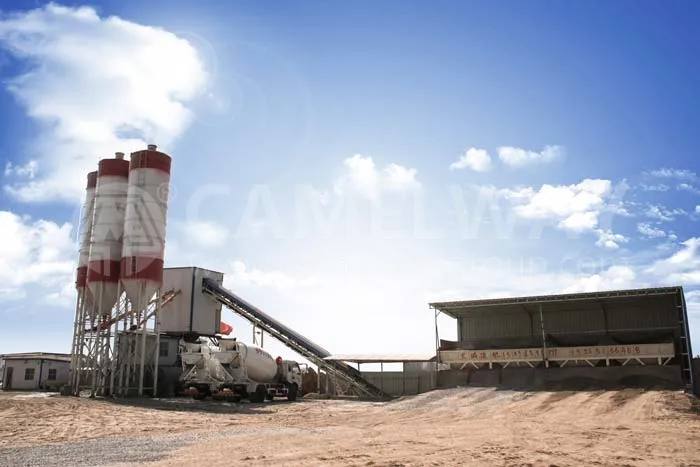 The uninstallation of the concrete batching plant is sort of dangerous. So, the tools used for uninstallation and all other safety device must be thoroughly inspected. After inspection, the next step is clearing the construction site. Then clean up the remaining materials in the mixer, batching machine, screw conveyor, cement silo and other equipment. Remember, you have to shut all the power during the cleaning process. After cleaning, arrange all the connected air supply pipelines and water pipelines; then take the power supply, control power supply and all control wires out.
After the above-mentioned cleaning is completed, you have to check the equipment to ensure the equipment is complete. You have to have a professional technician over there during the uninstallation process. The uninstallation should be carried out in the manner of up and down, and outside and inside.
Contact us
Camelway Machinery was established in 1983. It has 30 years of construction machinery manufacturing experience and strong technical strength. Camelway Machinery obtained the ISO9001 national quality system certification since 2000. Now it has fully completed the integration and automation upgrade, and takes the lead in the market with high performance and high efficiency. Please feel free to contact us if you have any question.