Concrete Batching Plant in Manila,Philippines
RECONSTRUCTION OF THE INTERNATIONAL AIRPORT IN Manila,Philippines
The company bhm is engaged in the construction, reconstruction, comprehensive repair and operational life extension of airfields and highways coatings.
BHM acted as a contractor for the reconstruction of the airport in the capital of Manila, 1300 Kalakhang Manila,Philippines, Reconstruction of the airport complex in Manila Ninoy Aquino International Airport of two stages - the construction of the terminal, the reconstruction of the plane structures where the planes are, as well as the repair of the runway.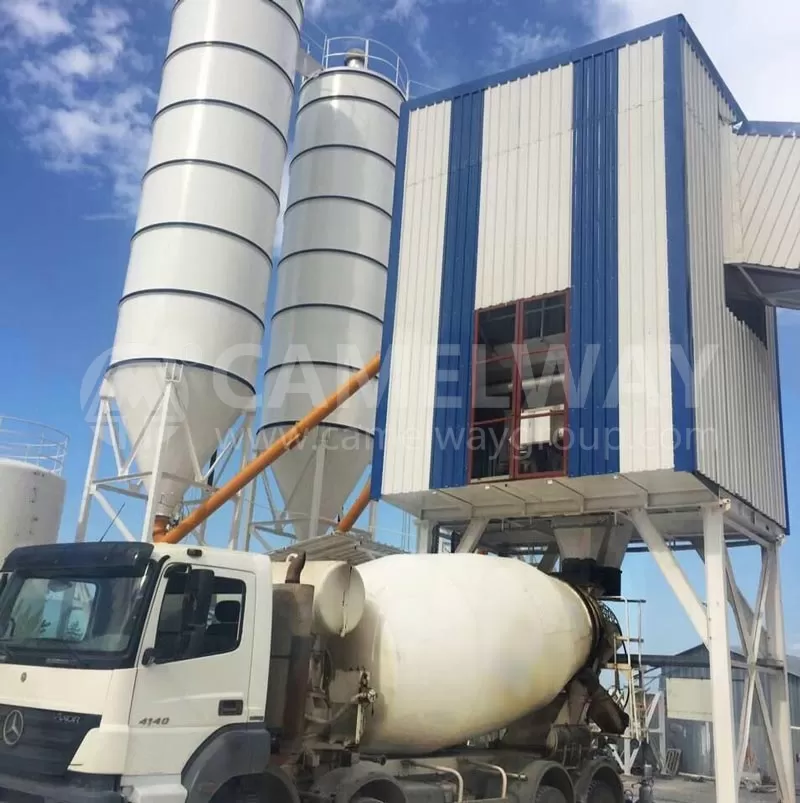 Stationary concrete batching plant 120m3/h
According to the results of the tender, CAMELWAY LLC and BHM signed a contract for the supply of a stationary concrete plant 120m3/h with an enlarged twin-shaft concrete mixer with a volume of 2000 liters. For the production of hard, but at the same time, ductile concrete of the Camelway brand, the concrete mixer is equipped with blades of a special shape and enhanced wear resistance, made of Ovako steel. For the convenience of unloading hard concrete into a dump truck, the concrete mixer is equipped with an enlarged discharge gate.
HZS120 Concrete Batching Plant for sale
HZS120 engineering concrete batching station is a fully automatic concrete batching equipment, which is consisted of the ingredients, batching, electrical control and other components. It is suitable for medium-sized construction sites, prefabricated parts and commercial concrete production plants. The concrete batching plant is equipped with a forced double horizontal shaft mixer, which can produce plastic, dry hard and other concrete productions.Aggregate is measured separately.Cement, water and additives are measured by the weighing bucket with high accuracy. The whole production process is controlled by the computer with simple operation and reliable performance.The aggregate is fed by a belt. The electrical components have reliable performance and high production power, which are suitable for large-scale concrete production on scene.
Concrete mixer for sale
The water injection system into the concrete mixer is equipped with a pump of increased power - 30 kW, which provides a quick supply of high pressure water through the nozzles.