Mobile Concrete Batching Plant for Sale
Camelway offers modern mobile concrete batching plants in Sierra Leone. With the help of the mobile batching plant, you will be able to produce high-quality concrete mixes immediately on construction sites. We guarantee the efficiency of equipment that meets all the requirements of CE &ISO, while maintaining low prices for products. The mobile batching plant is also used for maintenance and road works, so its use will certainly pay off.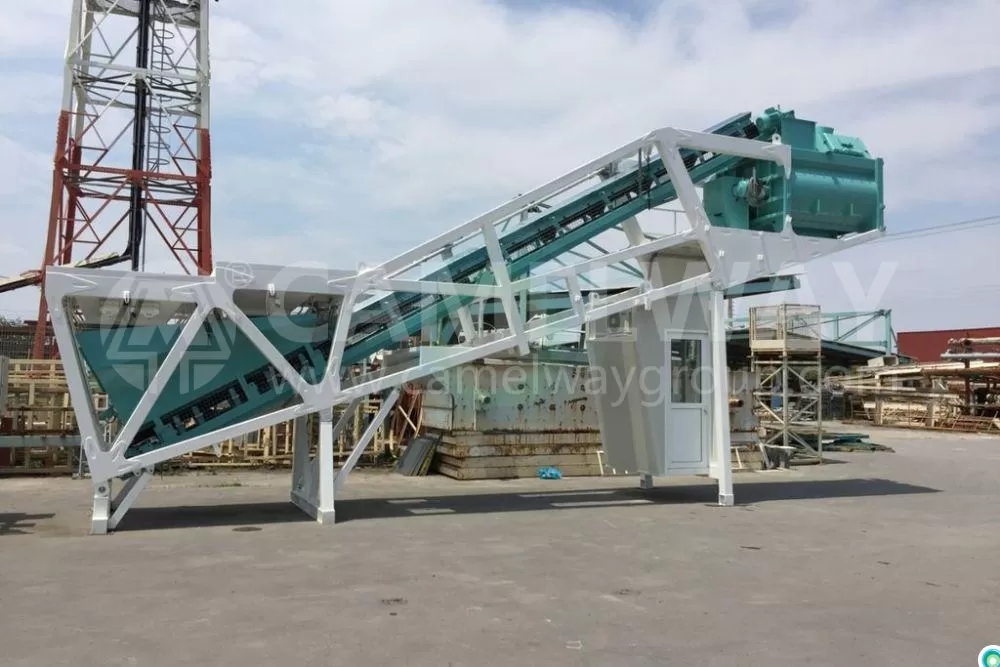 The operating principle of mobile concrete batching plants is very simple. It is equipped with a twin shaft or twin-shaft concrete mixers into material which is feed along an inclined conveyor. The mobile batching plant operates in both automatic and manual modes.
Advantages of Mobile Batching Plant
The advantages of mobile concrete batching plants have already been appreciated by many people. In fact, our equipment will help you significantly optimize the production process. Let me tell you more.
Saving time. When making mixtures on construction sites, you will not need to think about transportation.
Increase in labor productivity. Long-term installation is not required. it is enough to install the concrete plant on a flat area.
Cost optimization. Construction proceeds faster, no additional costs for the transportation of materials are needed - all of this helps to save money.
We offer a wide range of products, including stationary batching plant, mobile batching plant, mini batching plants. You can buy small, medium and large capacity mobile concrete plants (from 20 to 100 m3 per hour). Many customers in Africa choose our equipment.
Buy Mobile Batching Plant in Sierra Leone
We do business all over Africa, including Sierra Leone. To order a mobile concrete batching plant, please leave your request on this website or send an email about your detail requirements. We have a wide regional network and organize the delivery of mobile concrete plants across Sierra Leone and the African countries. For questions about choosing a plant and prices, our sale manager will give you a satisfactory answer.