In Malaysia, when concrete batching plants are needed for projects, many contractors choose to purchase equipment from Chinese manufacturers, they do not buy from local trading companies because prices are higher and the product quality cannot be guaranteed in their own countries. The company "Camelway" was founded to promote the concrete plants that made in China on the domestic market. These are high-performance plants that consist of quickly assembled and disassembled functional compact units. The concrete plant produces high-quality, high-strength concrete mixes.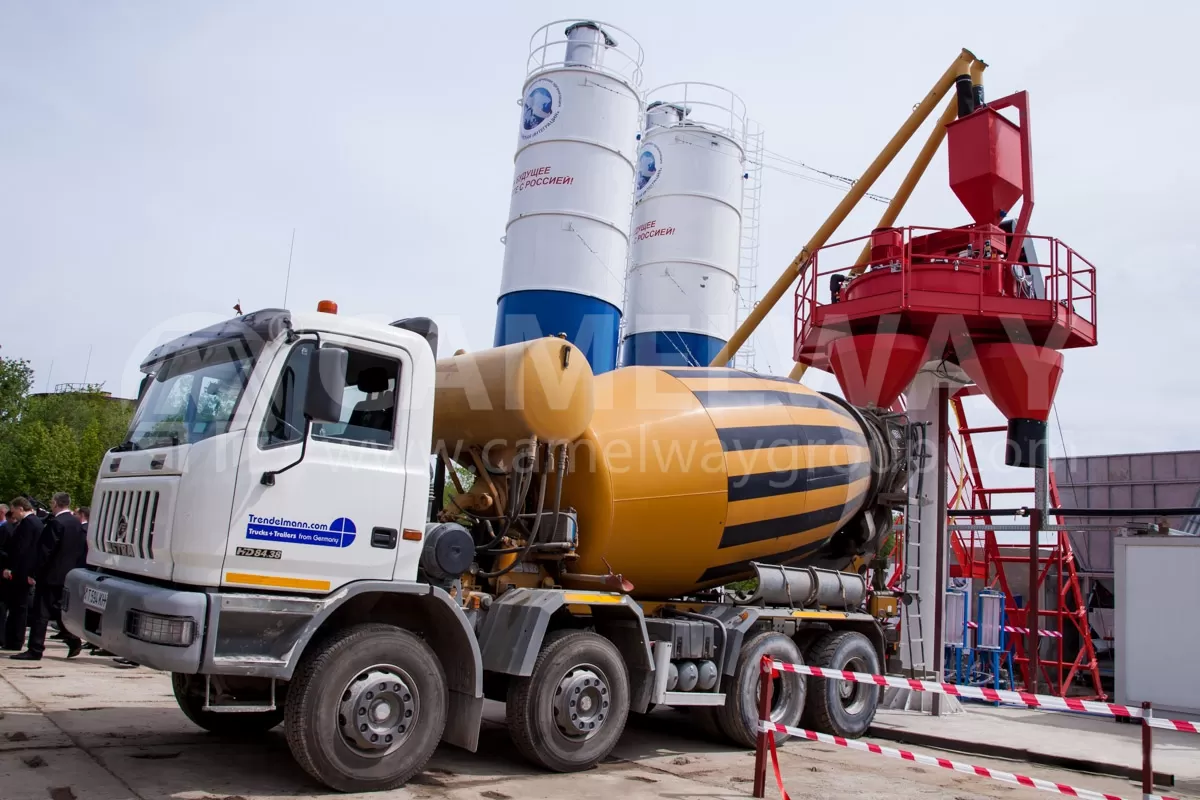 Camelway factories manufacture all parts and components of concrete equipment: concrete mixing plants, scrapers, control systems and much more. Our batching plant is equipped with the latest technological developments in the field of automation. Today, Camelway concrete plants have established themselves as high-quality equipment that is fully adapted to Malaysia climatic conditions.
Mobile Concrete Batching Plant for Sale in Malaysia
Camelway offers mobile concrete batching plants that can be placed directly at the job site. Thanks to a special overall platform, the mobile plant can be easily moved.
Stationary Concrete Batching Plant for Sale in Malaysia
Camelway's Stationary concrete batching plants are design for long terms operating, it runs in harsh environment and high load working conditions.
We have already installed our concrete plants in Malaysia, Philippines, Indonesia, Vietnam, Sri Lanka, Palau and other countries. If you need more information or any price of our machine on this website, please leave us a message, we will reply you in 24 hours.