Camelway Concrete Batching Plant for Sale in Turkey
Turkey is a developed country for concrete machinery and equipment, and there are many manufacturers of concrete machinery and equipment in its production, including the more famous ones such as meka, elkon, etc. Camelway concrete mixing plant entered the Turkish market in 2018, and due to its excellent quality and high quality products, it has quickly occupied a place in the Turkish market, and just two or three years, it has sold many sets of concrete mixing plant, concrete mixer truck, concrete pump and other equipment to Turkey.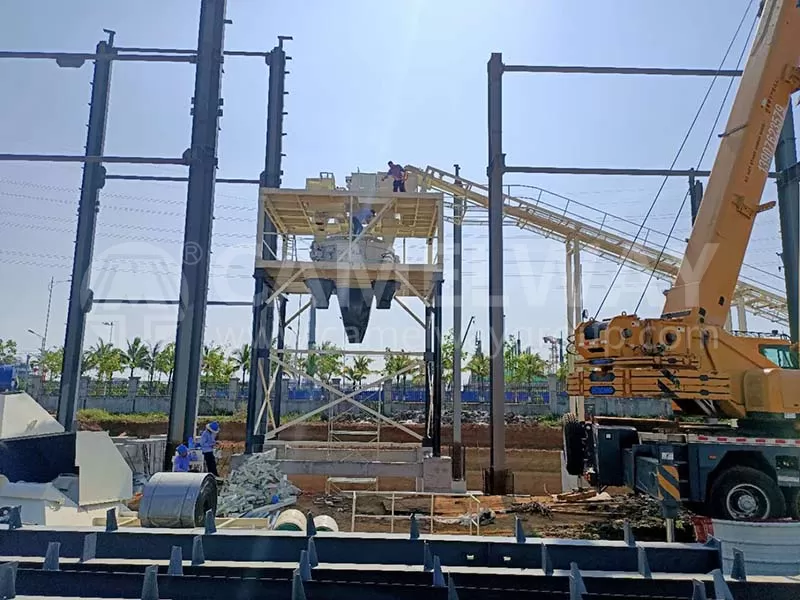 Installation of Camelway concrete batching plant in Turkey
Turkish Customer Reviews Camelway Concrete Mixing Plant
A project manager from Ankara, Turkey said about Camelway Concrete Mixing Plant:
" Camelway Concrete Mixing Plant is highly efficient, reliable, low failure rate, cheap, and the quality is as good as meka, elkon, etc. I've been working with Camelway since 18 years, it's a trustworthy brand. "
Concrete Batching Plant in Turkey
Installation of concrete batching plant in Turkey
Camelway's concrete batching plant adopts modular design, which is easy to install and operate. If it is a complete plant, Camelway will arrange technicians to guide the installation and commissioning, and conduct technical training for the operation and maintenance of the plant.
How to buy Concrete Batching Plant in Turkey?
It is recommended that you choose a strong manufacturer like Camelway. Do not choose a small manufacturer with no quality assurance because of cheapness, and also try not to choose a trading company without after-sales guarantee.Camelway has been engaged in the sales of concrete machinery for 30 to 40 years, with strong strength, quality assurance and perfect after-sales service, it is worth purchasing.