On any construction site, concrete is an important building material. Usually, concrete is produced in the concrete plant of a construction company. However, concrete produced at job site can greatly reduce transportation costs. So, in Malaysia, many construction contractors build their own concrete batching plants.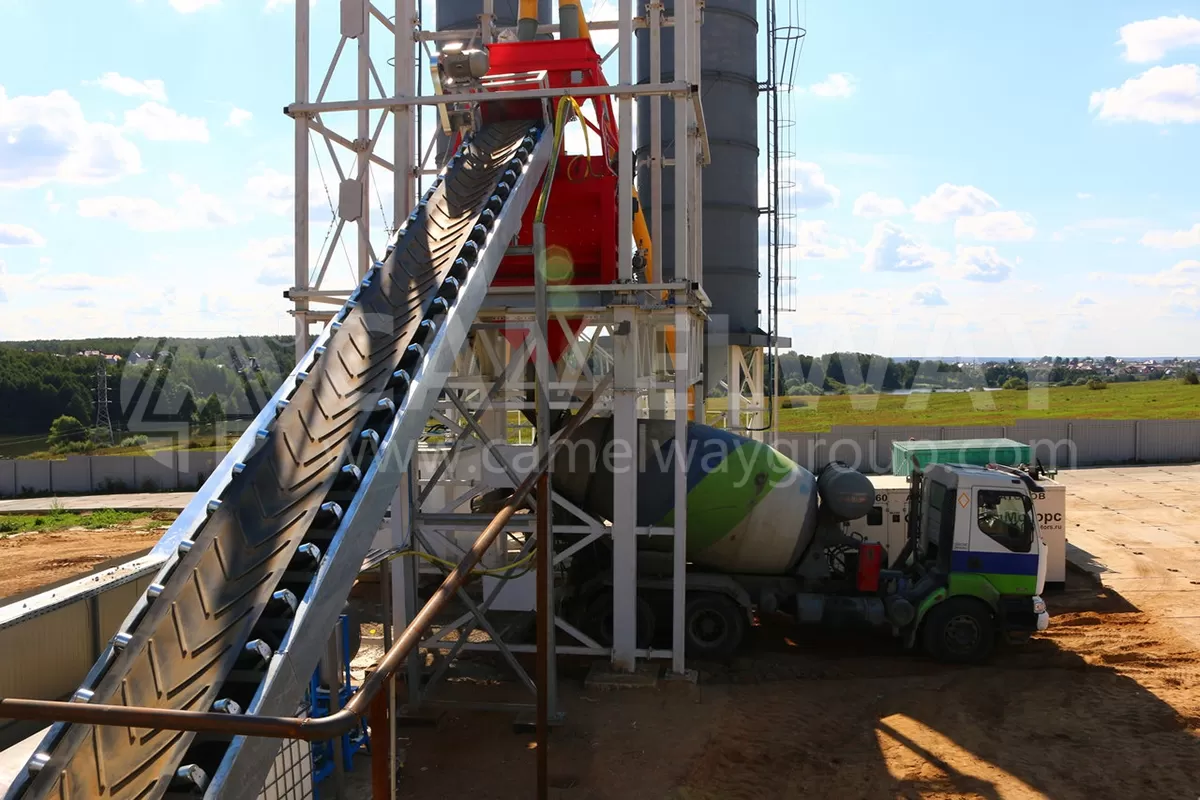 We have fixed, mobile and small concrete mixing plants for sale. Which is the most suitable depends on your project size, location and the volume of concrete you need. Generally speaking, stationary concrete batching plants are used in projects that require an uninterrupted supply of large amounts of concrete. Mobile batching plants are used in temporary projects while the small concrete batching plant is used for small projects or precast factories. If you don't know which batching plant is right for you, we will help you make the correct choice.
Concrete Batching Plant Supplier Malaysia
Camelway is an experienced concrete batching plant manufacturer. We have extensive business operations in various Asian countries. There are many customer cases in Malaysia, the Philippines, Indonesia and other countries. If you need batching plants, please contact us, we will show you all of our batching plants and company strength.
Best-Selling Batching Plants in Malaysia
Small Concrete Batching Plant
In Malaysia, many small construction companies or private purchasers of small batching plants have been specially optimized, with low investment cost, fast and convenient installation, reliable operation, and the production capacity is generally less than 50 cubic meters per hour.
Mobile Concrete Batching Plant
Mobile batching plants are purchased to meet temporary or frequent relocation projects, such as roads, bridges and ditches construction. In Malaysia and other ASEAN countries, there are many such projects, so mobile batching plants are also very popular.
Buy Concrete Batching Plant in Malaysia
Some of our customers are worried because they don't have foreign sourcing experience. If you are also worried or have any queries, as long as you contact us, we are fully confident to dispel your concerns, Our aim is to provide quality equipment as well as worry-free service. In the past few years, we have solved various problems of product design, customs clearance, installation and after-sales for customers in Malaysia.