HZS75 Concrete Batching Plant for sale in Colombo, Sri Lanka
In November 2019, the Camelway HZS75 concrete batching plant was successfully installed and commissioned in Sri Lanka,Colombo and put into operation. After a period of use, Camelway's concrete batching plant has won the wide recognition from Sri Lankan customers for its high reliability, environmental protection and high-efficiency and excellent performance.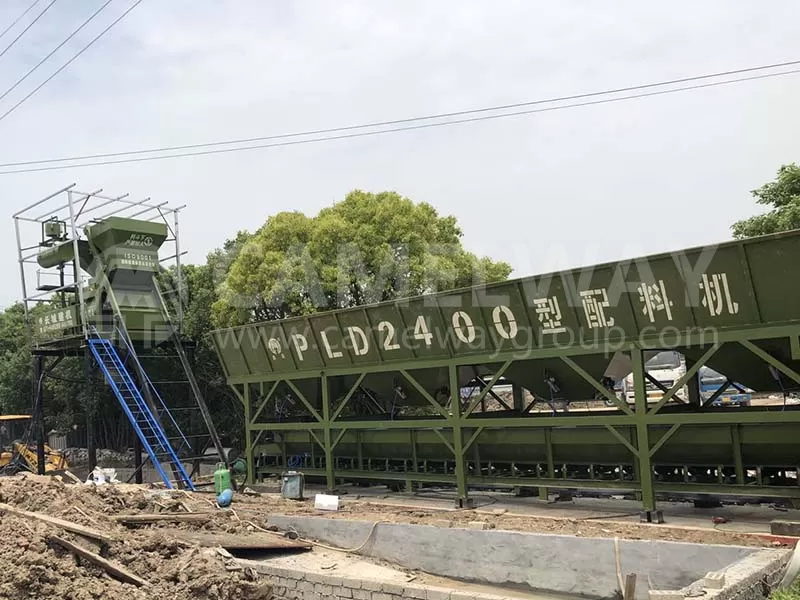 HZS75 Concrete Batching Plant for sale
The theoretical production rate of HZS75 concrete batching plant is 75m³/h, which is a forced and high-efficiency batching plant with high mixing efficiency, environmental protection and energy saving, as well as the economy and economical characteristics of the batching plant. The plant adopts double horizontal shaft JS forced mixer, which can produce plastic, dry and hard concrete with high production efficiency, short mixing time and beautiful appearance.
Concrete batching plant covers an area of land
Once the client has decided on a configuration, Camelway will send a drawing to the client and the client will be able to budget based on the drawing. If you have any further questions, please feel free to contact Camelway's sales team.
Sri Lanka Concrete Batching Plant Manufacturer
In recent years, with the Sri Lankan government's increased investment in infrastructure construction, a series of infrastructure project plans have been introduced. With the government budget gradually coming into place, the overall market for construction machinery in Sri Lanka is expected to have a positive outlook in the future. Camelway will continue to seize the market opportunities and improve its market position in the Sri Lanka.