60m3/h Concrete Batching Plant in Ethiopia
The 60m3/h concrete batching plant was successfully installed for Jema Cement P.L.C., the company who is rapid growing ready-mix company in Ethiopia with more than 10 years of experience in the sector decided to expand their concrete production capacity for a road construction project and other residential buildings. CAMELWAY supplied Stationary Concrete Batching Plant to the company as a replacement for their very old concrete plant.
HZS60 Concrete Batching Plant
HZS60 Compact Concrete Batching Plant has equipped with 1500/1000L Twin-shaft Concrete Mixer, 4x20 m3 inline aggregate storage bins and transfer conveyor. In the concrete batching plant aggregate storage bin panels, aggregate weighing hopper, cement weigh hopper, water weigh hopper, additive weigh hopper, transfer conveyor structure and all roller chassis are completely hot-dip galvanized for maximum protection against corrosion. The concrete batching plant with theoretical capacity 60m3 per hour provides an efficient and comfortable concrete production either. In addition to the concrete batching plant, a cement silo with a volume of 100 tons was supplied.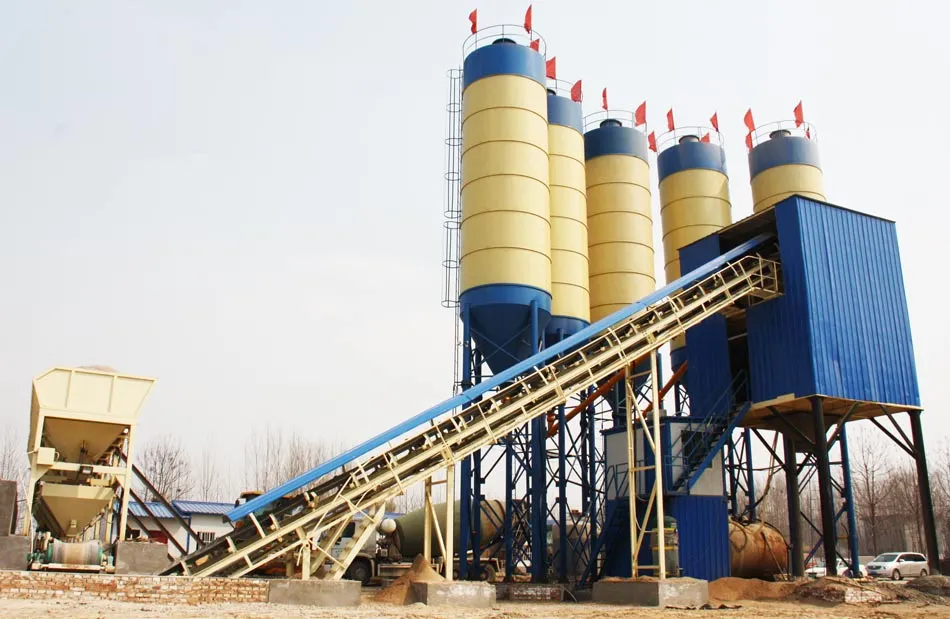 60m3/h Concrete Batching Plant Features
Camelway's 60m3/h Concrete Batching Plant is our best selling model thanks to the following features:
High production efficiency and good mixing quality;
Convenient operation and accurate measurement;
Long service life, overall beautiful appearance;
Modular design, simple installation and disassembly;
Minimum area requirement, low transportation cost;
Environmental protection, low dust and low noise;
More than 30 years of rich experience in producing concrete batching plant.
60m3/h Concrete Batching Plant for Sale in Ethiopia
After installation by Camelway professional engineers, the 60m3/h concrete batching plant has been put into use. The owner of the Jema Cement company emphasized their contentment and indicated that they satisfied with our products.
Ethiopia has emerged in the past two years as one of Africa's largest markets for the cement industry, and the Camelway Brand is dominating the market thanks to providing high quality concrete batching plant and giving instant local aftersales services.
We wish success to our customer with their new concrete business and thank them proudly for choosing us as their concrete batching plant supplier.