Welcome to Camelway Group website, we are a supplier that manufacture and sell of concrete batching plants!
Camelway offers a wide range of concrete batching plant: stationary, modular, mobile and components for them: concrete mixers, vibration motors, screw conveyors, electric motors, pumps, gearboxes, gates, as well as spare parts: armor, blades, bushings, intermediate supports, hinges, levers, filters, etc.
We are pleased to offer you high quality of our products, reliability, ease of installation and operation, as well as, very importantly, the most favorable prices, availability of goods in Philippines, and delivery to any regions of Philippines and ASEAN countries.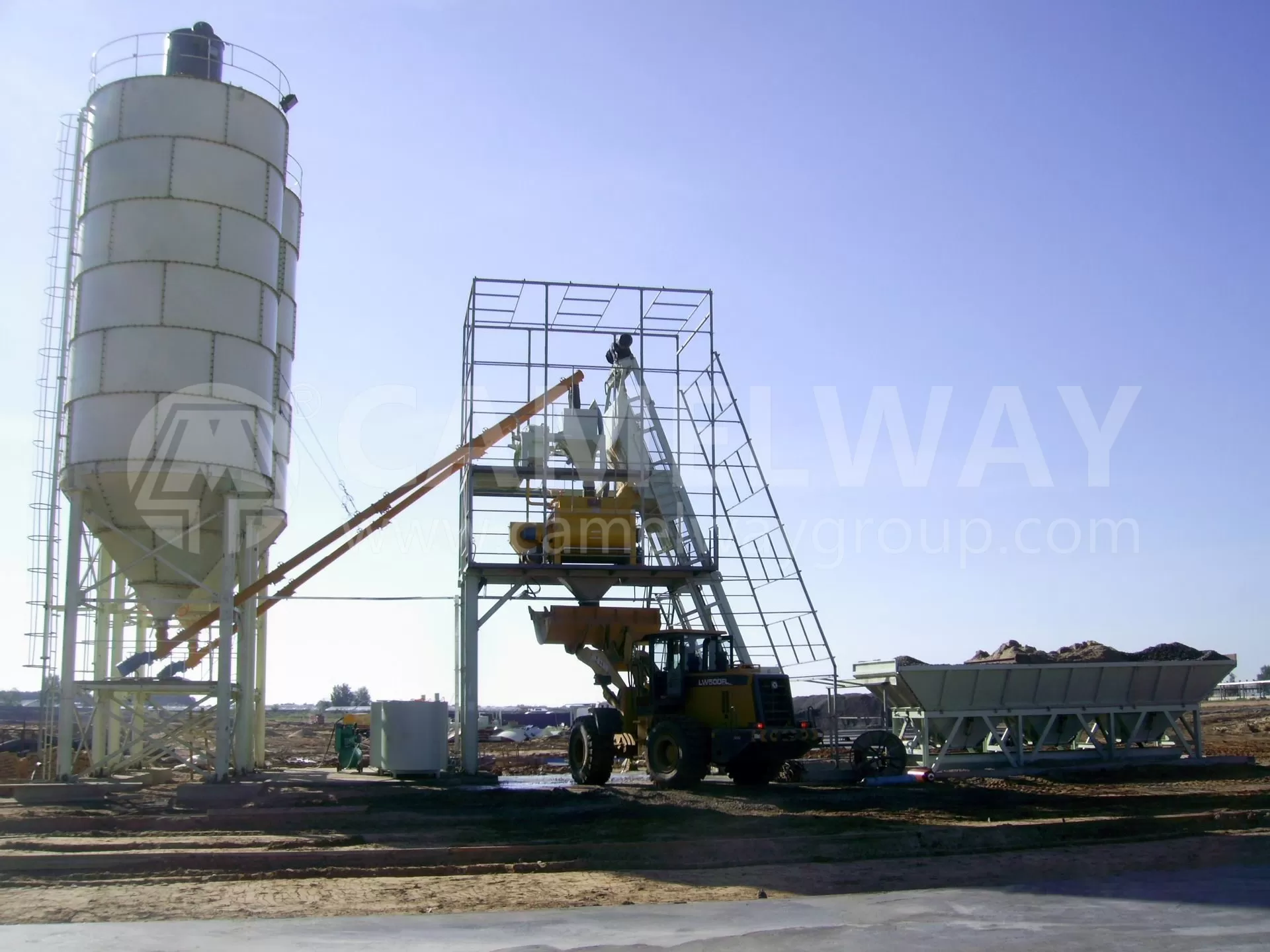 Compact Batching Plant for Sale in Philippines
Compared with traditional batching plants, the compact concrete plants can significantly save money, since no special foundation is required, they are distinguished by ease of installation, centralized control. Compact concrete plants are used in the construction of hydroelectric power plants, power and water plants, buildings, roads, ports, especially projects with frequent changes of production sites.
Mobile Batching Plant for Sale in Philippines
Mobile concrete mobile plants for small or medium-sized industries, with frequent changes in the location of construction projects. Mobile plants are characterized by their multifunctionality, they allow combining the processes of dosing, weighing, lifting and mixing materials. Such plants are used in the construction of power and water facilities, roads, ports.
Twin Shaft Concrete Mixer for Sale in Philippines
The twin-shaft concrete mixer is designed for mixing various types of concrete in the construction of buildings, bridges, roads, communications, etc. It is installed on a special platform whose height allows unloading the ready-made mortar directly into the mixer. Camelway's concrete mixers are used in ready-mixed concrete production and provide the most efficient and fastest mixing.