With the improvement of people's awareness of environmental protection, environmental production has penetrated into various industries. As a three-high industry, which means high investment, high consumption, and high pollution, the concrete mixing plant industry is also improving its environmental protection capabilities, and is actively developing new environmentally-friendly concrete batching plants.
As more and more concrete batching plant manufacturers advertise environment friendly concrete batching plants, concrete batching plant users are faced with more and more choices. How to choose a real environment friendly concrete batching plant is a major problem for the concrete batching plant users. In this article, as a professional manufacturer of commercial concrete batching plants, Camelway Group will help you to determine whether a concrete batching plant is environment friendly or not?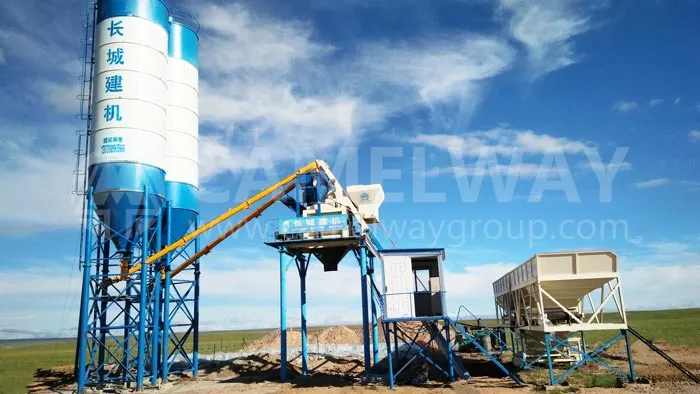 Environment friendly concrete mixing plant is reflected in the following aspects:
Highly configured equipment. Environment friendly concrete batching plant means concrete batching plant is able to produces environment friendly concrete, which requires the concrete mixing plant to be equipped with corresponding devices and mechanisms to adapt to it.
High performance product requirements. High-performance concrete contains high strength, high durability and high workability. This requires that plants, trucks, and pumps in the concrete machinery have good adaptability and reliability.
Waste recycling. The various components of the concrete batching plant should also have corresponding environmental performance, and the waste recycling rate is one of the important indicators. The aggregates cleaned by the truck, pump and plant should be recyclable, and the water can also be recycled or reused after dealing with.
Dust removal equipment. The concrete batching plant has a large amount of dust emission. If the dust cannot be treated in time and correctly, it will cause a big negative impact. Therefore, a fully enclosed silo should be used in large stock batching devices, and a high-precision dust suction device should be installed above the central mixer.