In New Zealand, buying a mobile concrete batching plant from China is a profitable business. The mobile batching plant from China has an affordable price and good quality. Camelway is a professional manufacturer of mobile concrete batching plants, you can check our mobile concrete batching plant catalog from our website.
Mobile Concrete Batching Plant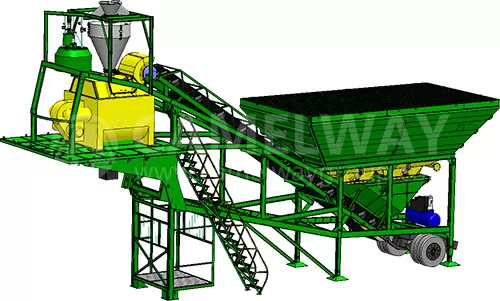 The mobile concrete batch plant is currently the most demanded machine in construction work. Mobile batching plants are capable of working anywhere, in all weather conditions and producing the required amount of high quality concrete with various production characteristics. Camelway's Mobile batching plant management process is very simple, even unskilled personnel can handle it. The mobile concrete plant is capable of producing different amounts of quality concrete depending on its configuration.
About Us
Camelway Group is the leader in the production and sales of concrete plants. Development of the latest samples of concrete plants, updating serial products based on many years of experience and cooperation with leading specialists in materials and products of the construction industry allow us to create and manufacture modern equipment for the production of concrete. Our concrete equipment is designed using innovative technologies and materials. Mobile concrete plants and stationary batching plants (including fast-mounted ones) are made at the level of modern requirements for this type of installations and embody the most daring design solutions.