Precast concrete components production line
high-quality concrete plant
Camelway company has reliably established itself as a supplier of high-quality concrete plant equipment, manufactured individually for special projects of customers.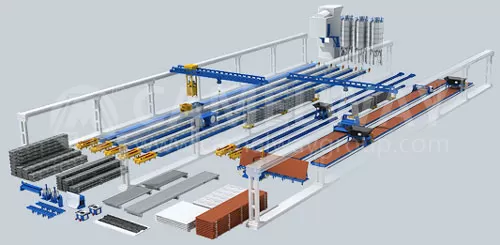 installed concrete plants
Depending on the requirements of concrete, as well as the specifics of the production workshop. CAMELWAY completes its plants with additional elements that ensure 100% results. Sand moisture sensors and a system for precise dosage of aggregates. As for the fundamental unit of the system - the Twin Shaft Concrete Mixer, then a Twin Shaft Concrete Mixer is installed at such concrete plants, the purpose of which is homogeneous mixing of rigid concrete with a low water content and with fine aggregates. Camelway concrete plants already have a large number of comfort and safety elements as standard. However, at the request of the customer, this range can be expanded for even more convenient operation.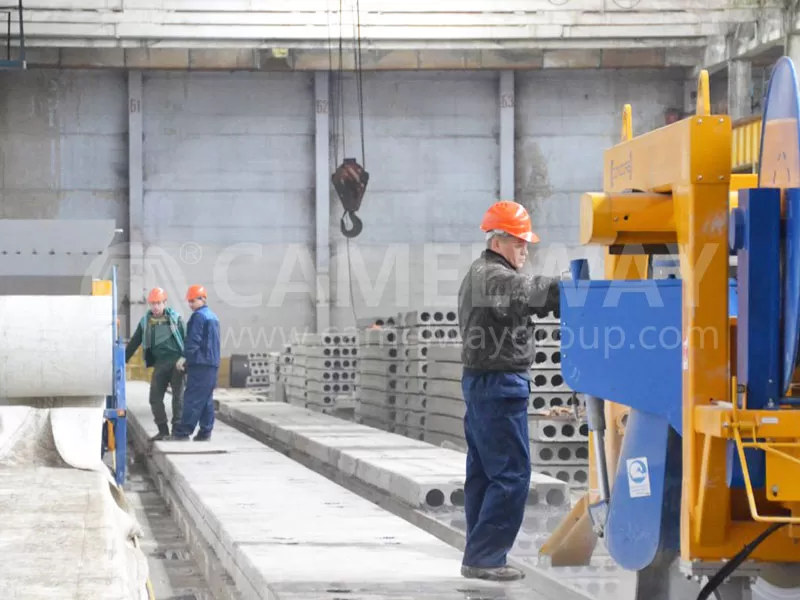 stationary concrete plant
Therefore, a company from Philippines, which is one of the largest producers of precast concrete elements in the region and already operating two camelway concrete plants in other projects, opened a new rmc plant with a stationary concrete plant and two lines for the production of hollow core slabs and wall panels. A whole complex of equipment was made available for operation, which includes the concrete plant itself, equipped with a Twin Shaft Concrete Mixer, three unloading and two separate lines for the manufacture of products. Non-stop delivery of ready-mixed concrete on the line is ensured by the camelway targeted delivery system with high speed buckets. Thanks to the dual positioning method: using a laser sensor and encoder, the bucket can clearly and quickly find the desired concrete discharge point.