Mini mobile concrete batching plant in Australia
A construction company from Sydney, Australia has ordered one set of YHZS35 concrete batching plant from Camelway, they plan to invest 10 million to build buildings, because the project consists of two different places, so the customer bought the mini mobile concrete batching plant.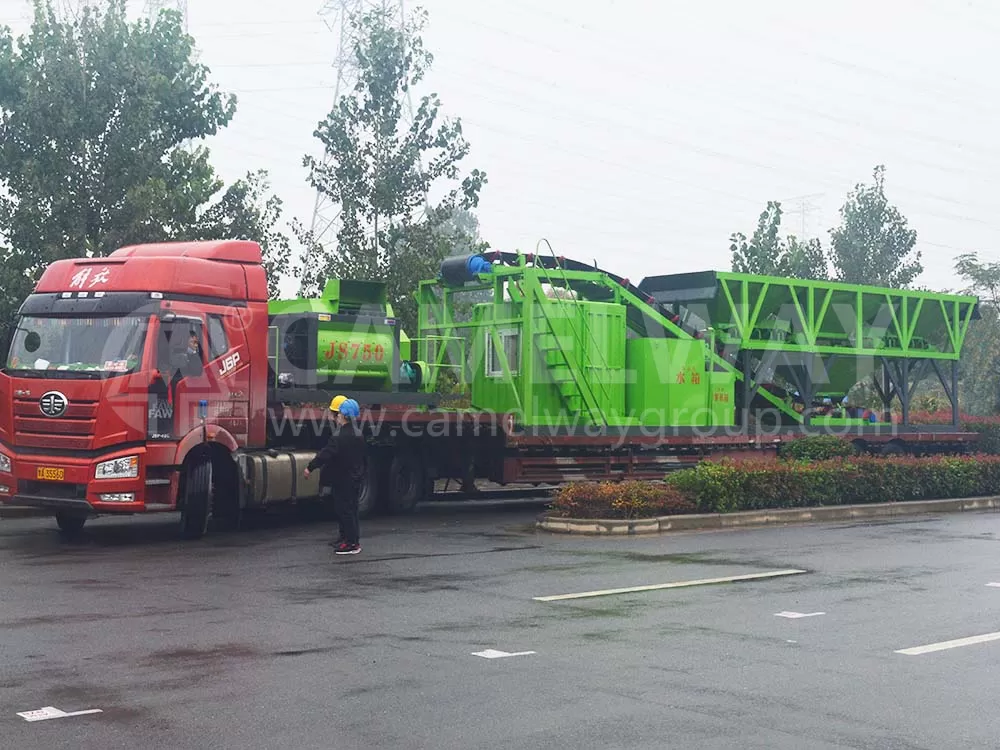 YHZS35 Mini mobile concrete batching plant for sale
YHZS35 is a mini mobile concrete batching plant. The equipment is installed on a semi-trailer except for the external parts such as screw conveyor and cement silo. All the wiring of the plant can be dismantled and moved in one day with the crane. It is especially suitable for small-scale projects without the use of large concrete mixer truck, which is convenient, quick and cost-saving. This series of products also includes several models such as YHZS25, YHZS50, YHZS75 and YHZS100.
Main features of mini mobile batching plant
Foundation-free.
Compact design for quick installation and disassembly
Small footprint.
Easy transfer.
Low energy consumption.
Fully functional and easy to operate.