Last week, a concrete mixing plant of 35 m3/h we sold in Colombia to start the installation work. Due to the impact of the covid 19, we did not send any engineers, and the installation work was all undertaken by the customer, we just conducted remote guidance. This customer completed the basic installation work in just three days. Although some mistakes were made during the installation, our engineers quickly helped them solve the problem.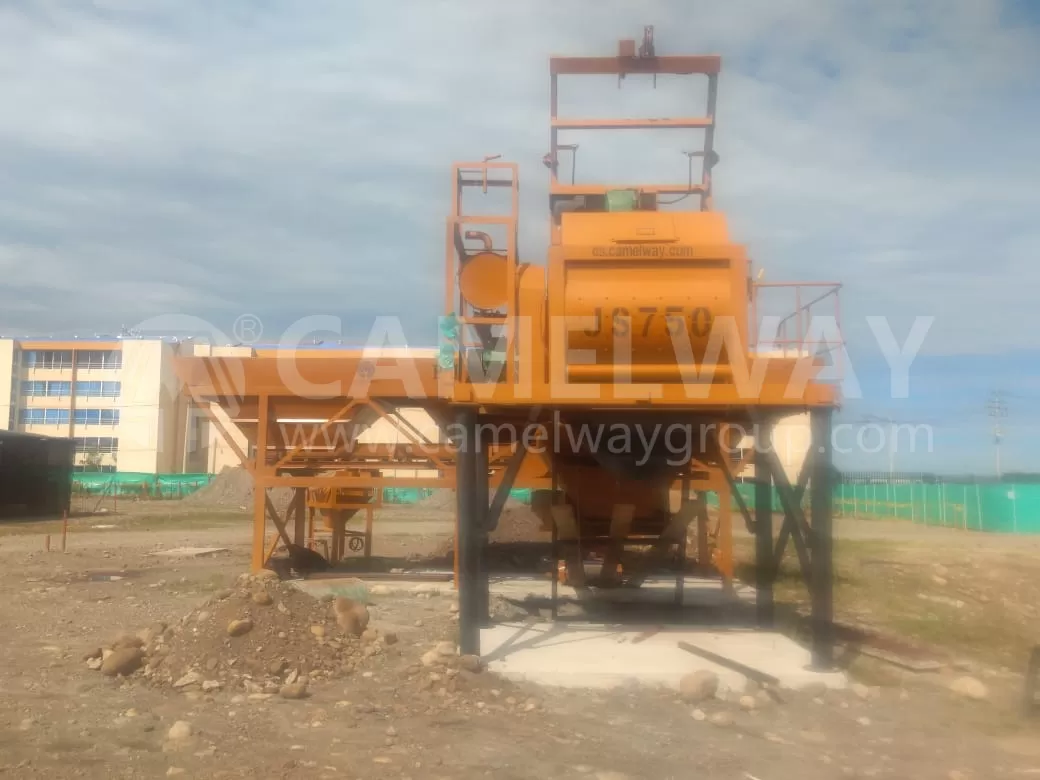 Since this batching plant has been stored in the customer's warehouse for a long time, some rodents damaged part of the cable. We instructed the user to repair the damaged part. The installation work is expected to be completed this week.
Concrete Batching Plant for Sale in Colombia
As a concrete equipment manufacturer established in 1983, our concrete baching plants are sold all over the world, especially in developing countries. In South America, many customers from Colombia, Peru, Chile, Guyana, and Venezuela have chosen our equipment. Camelway provides fixed and mobile concrete production equipment that can be used to produce ready-mixed concrete or used in a precast plant. Camelway's different models concrete batching plants have a production capacity from 15 to 180m³ per hour.
Mobile Batching Plant for Sale in Colombia
Mobile batching plants are perfect for temporary construction sites. It is very popular in South America. Camelway offers mobile batching plant with capacity from 20 to 120 m³ per hour with 2 years warranty.
Fixed Batching Plant for Sale in Colombia
Fixed batching plant suitable for long terms project or concrete & concrete product companies. It is efficient, stable and cost-effective. In South America, many construction contractors and precast companies use our stationary concrete batching plants.
Other Related Machines
In addition to concrete batching plants, we also have other related concrete machinery, such as concrete mixer, self-loading mixer, concrete mixer trucks, etc., leave us a message, you will get the product booklet and quotation information for free.