HZS25 Mini Concrete Batching Plant in South Africa

One of the South African leading manufacturers in the production and distribution of ready mix concrete recently put up an HZS25 Mini Concrete Batching Plant to complement their expanding concrete business in South Africa. The mini concrete batching machine with 25m3/hr capacity production and economical solution is recognized by the construction contractor.
Mini Concrete Batching Plant for Sale
The mini concrete batching plant keeps maintain to provide the best performance concrete used in residential buildings and other construction projects. It is applied for small-scale construction projects, precast yard and commercial concrete companies.
As a new type of concrete batching plant, it has a much smaller size with a compact modular designed structure. Besides, its small body enables the unit to relocate easily without compromising on production which is very cost-effective.
Mini Concrete Batching Plant which has individual weigh hoppers for cement, water and additive can be installed very easily and quickly thanks to its small compact design. Camelway factories are made of durable materials and can be replaced individually if necessary, significantly reducing production costs.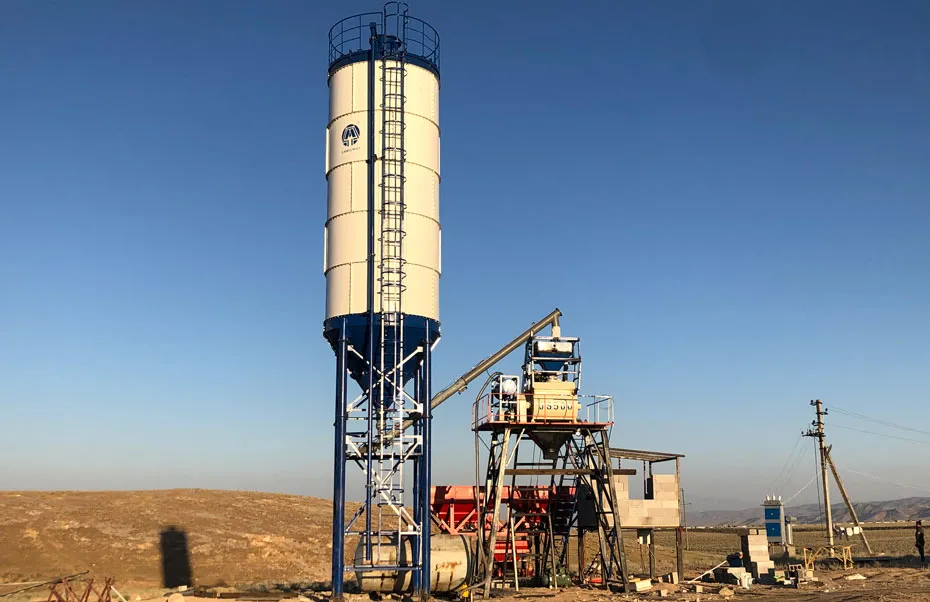 Mini Concrete Batching Plant for Sale in South Africa
After the construction company in Durban, South Africa put into use a mini concrete batching plant, it quickly stood out in their region because of its production of high-quality concrete. Camelway continues its superior services with its experienced sales and service teams as well as a large spare parts warehouse.
Mini Concrete Batching Plant Advantages
Quick and easy installation
Cost-effective sea and land transportation
Possibility of installation on a confined space (12x17 meters)
Quick and easy relocation
Flexibility in the configuration
Maximum protection against corrosion
Minimum foundation cost (only flat concrete surface is adequate for installation)
Easy maintenance and low operating costs
High production performance with optimized automation system
Mini Concrete Batching Plant Manufacturer
As a well-established concrete batching plant manufacturer in China, Camelway is proud to be chosen by a customer who has a clear vision in the concrete industry. Camelway has manufactured different capacities batching plants in order to meet different customers' demands, capacities ranging from 25 m3/h to 60 m3/h. We can also design unique capacity according to customers' special requirements. The mini concrete batching plants have been exported to more than 10 cities in South Africa, such as Mpumalanga, Lichtenburg, Randfontein, Durban, Newcastle, Port Shepstone, Port Elizabeth, Dudfield, Roodepoort, etc. Furthermore, you can find the Camelway brand everywhere in South Africa.