Mini batching plant is a set of equipment for the preparation of ready-mixed concrete, consisting of a JS twin shaft concrete mixer and a PLD series batching machine.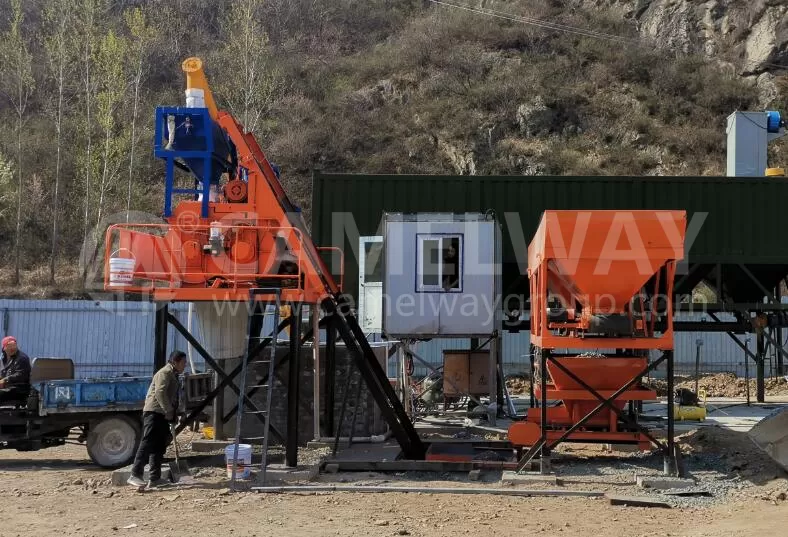 JS Concrete Mixer
JS concrete mixers are installed on a supporting structure with ready-mix concrete discharge height. They are used for mixing various types of concrete, concrete and cement mixture, which are commonly used in small and medium construction, in the construction of various buildings, roads, bridges, etc.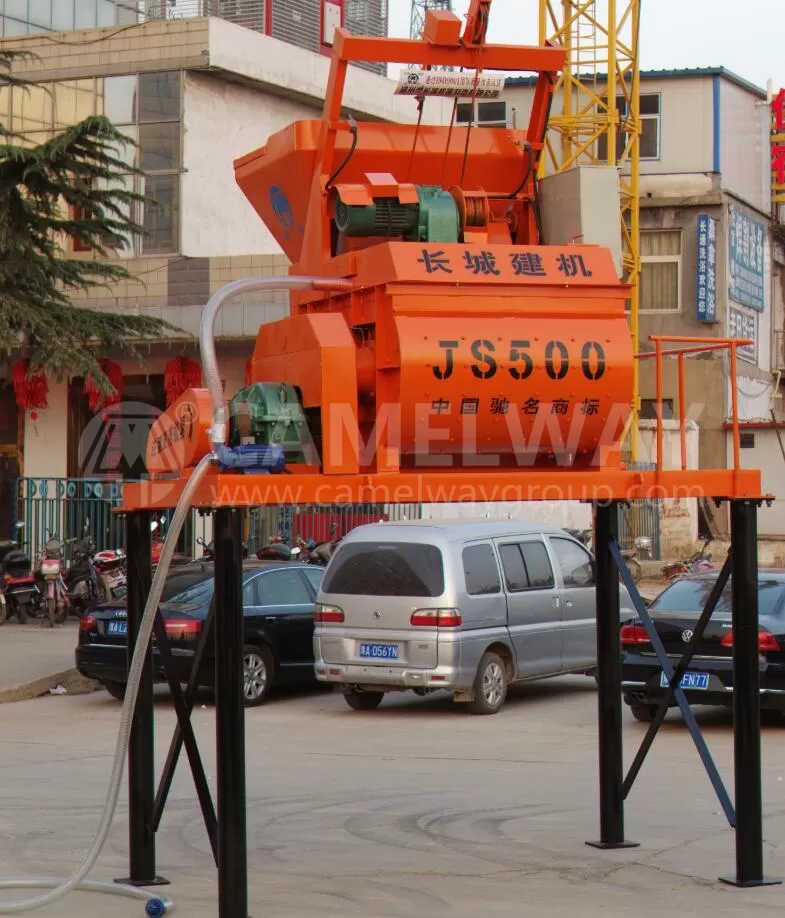 The JS concrete mixer is equipped with a double horizontal shaft, the material of the lining and blades is high-chromium wear-resistant cast iron, which is designed for a long service life and can mix up to 50,000 kinds. Thanks to the correct design angles, the mixing process is fast and efficient.
The supply of aggregate to the concrete mixer is carried out using a skip system, which is filled from the PLD metering system and carries out the simultaneous automatic distribution of the aggregate.
Unlike concrete mixers from other manufacturers, the JS series has fully automated lubrication system, checking for leaks, oil level and temperature in the gearbox, oil and lubrication level in the pressure pump, and automatic detection of mixer malfunctions is set up.
When assembled, the JS concrete mixer is positioned above the mixing platform. The bottom surface and side walls of the concrete mixer chamber are replaceable wear plates, and the structure has good sound insulation performance.
JS Concrete Mixer Specifications
The volume of one batch is 0.5 m³
The time of 1 mix cycle is 60 sec
Mix four types of aggregate at the same time
Mixer handles with paddles are adjustable
The discharge gate has a hydraulic drive and three-position control
The discharge gate equipped with a hydraulic pump for emergency discharge
The platform of the concrete mixer has a guardrail, ladder and 4 support legs
It is possible to order racks of the required length
The metal structures of the body are made of high quality rolled steel
Wide aisles for inspection and maintenance are provided
JS Mixer Skip hoist components
Skip (bucket);
Tracks;
Lifting winch;
Motor with transmission brake 7.5 kW.
PLD Series Aggregate Batching Machine
The aggregate hopper suspended on load cells weigh the materials one by one, and then discharge into the belt. It provides a quick collection of materials. Therefore, the mini concrete batching plant has a higher productivity. All batching machines have a declared error of 2%.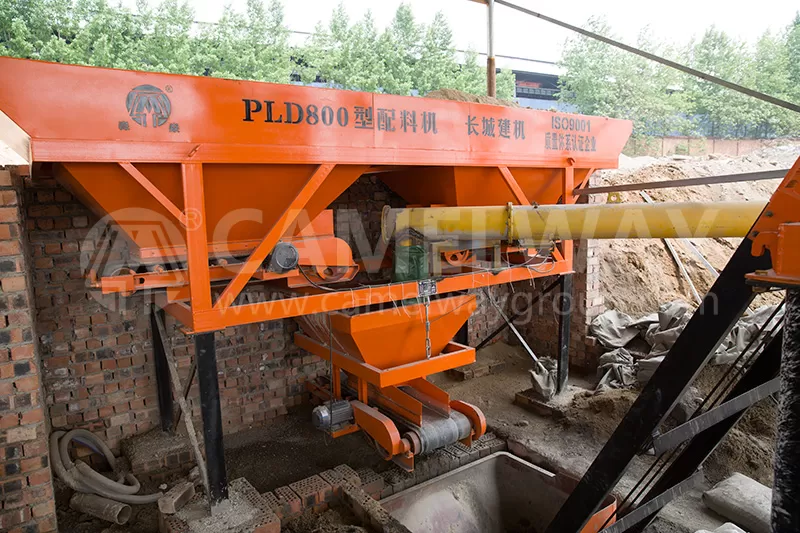 Then, according to a given recipe for concrete mix, materials are weighed and fed into the skip.
Camelway's Mini Concrete Plant for Sale
Camelway's Mini Concrete Batching Plant will allow you to start producing concrete in the shortest time and at the lowest cost.
Depending on your needs and the volume of concrete production required, we offer mini concrete plants of three basic configurations:
Mini Batching Plant 10 (JS500)
Mini Batching Plant 15 (JS750)
Mini Concrete Plant 25 (JS500 + PL800)
Mini Concrete Plant 35 (JS750 + PL1200)
Mini Concrete Plant 50 (JS1000 + PL1600)
Our specialists will help you to assemble a mini concrete plant exactly according to your needs. We have a variety of components that can meet your production requirements, not just in terms of what this article says, please leave us a message or write an email!