To build a concrete batching plant in Saudi Arabic, if this plant will be built in the countryside or the town, we can choose the HZS25,HZS35 or HZS50 concrete batching plant. If it is built-in the not very large city to supply the concrete, we can choose HZS60,HZS75 or HZS90 concrete batching plant. If it is built-in a large city that demands large amount concrete, we should choose a relatively large scale concrete batching plant,such as HZS120 or HZS180 concrete batching plant.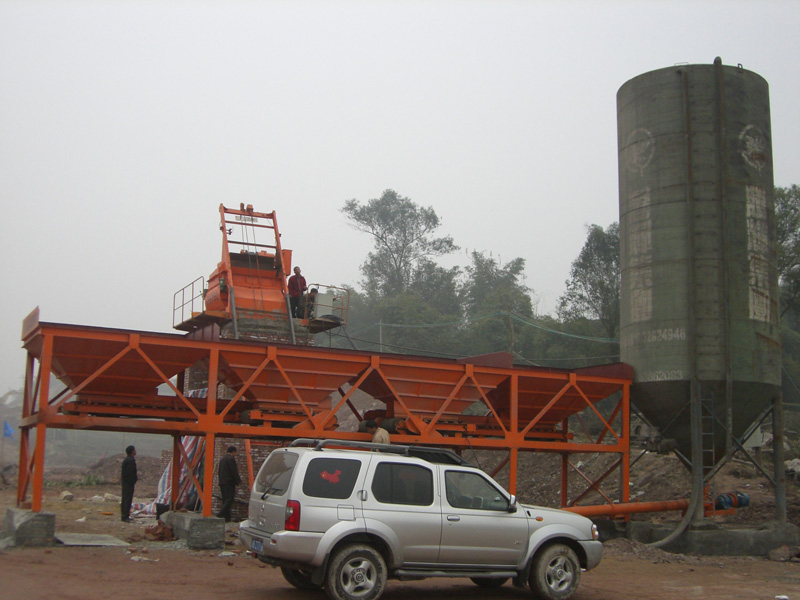 Whenever you want to build a ready mixed concrete batching plant to produce and sell concrete, you should be familiar with the specific concrete demand in the local city, so that you can choose the most suitable equipment for you need.
The fully automatic ready mixed concrete batching plant mainly consists of JS series twin shaft forced concrete mixer, material storage equipment, mixing machine, batching machine, control system, material conveying system and finial concrete transmitting machine.
The control system is a microcomputer control system, it also contains water weighing system and cement weighing system.Material storage equipment is a bulk cement silo or bulk cement tank, the amount is decided according to user needs, models mainly are 50T, 80T, 100T, 200T, 300T; The conveying equipment is the screw conveyor and belt conveyor; Concrete mixer truck is used to transport the final concrete.