Concrete Batching Plant for sale in United Arab Emirates
Camelway has already manufactured a concrete batching plant, the destination of which is Dubai, United Arab Emirates - one of the most demanding Western Asian countries in terms of quality.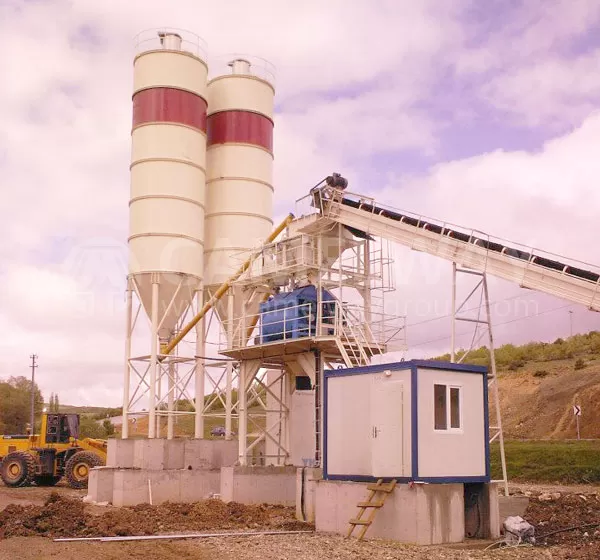 90m3/h Quick Master concrete mixing plant
The first concrete batching plant for the discerning UAE customer, specializing in the production of various concrete products, was a compact concrete plant with conveyor feeding of inert materials into the 90m3/h Quick Master concrete mixing plant, which has already been launched to provide the production of 75 cubic meters. m per hour of high quality concrete. The Twin Shaft Concrete Mixer has a volume of 2000/1500 liters, the cement warehouse is represented by two silos of 75 tons each. At the request of the customer, the concrete batching plant is equipped with additional safety devices.
China brand concrete batching plant
The choice of Chinese brand Camelway as the supplier of the concrete batching plant was preceded by a thorough analysis of the market, the capabilities of the equipment manufacturers and their compliance with high quality standards. After visiting the CAMELWAY factories, the company's management was extremely pleased with the results of this visit, since the scale of production and the level of its organization correspond to the United Arab Emirates mentality, the technical characteristics and concrete batching plant equipment of the manufactured equipment fully satisfy the need for the production of high-quality concrete and comfortable work on the equipment. But at the same time, the price of the policy remains very attractive.
Visit concrete batching plant factory
The official order for the concrete batching plant was not long in coming and followed immediately after the end of the visit.
Concrete Batching Plant for sale in Dubai
The delivery of a concrete batching plant in Dubai, United Arab Emirates is special for CAMELWAY for several reasons. Firstly, this is the inclusion in the geography of its presence of another country in the Dubai, United Arab Emirates Region, where CAMELWAY has already supplied more than 100 concrete batching plants.Secondly, it proves once again that the manufactured equipment meets even the most stringent quality standards. CAMELWAY is a unique company that has been setting new standards and trends in Dubai, United Arab Emirates market for concrete batching plants for over 10 years.