The wear of the concrete mixer belongs to the depreciation of fixed assets. You are able to get the longer using life of the concrete mixer with less depreciation. The problem of concrete mixer wear is a key problems that our customers concern. Different scale of wear is able to result in different operation problems, as well as project. It will influence the normal operation of concrete mixer, even concrete batching plant. Wear is inevitable during the concrete mixer using. The important thing we should do is how to reduce concrete mixer, and how to maintain a concrete mixer. What can be done now is to reduce the wear during the using time as much as possible. As construction machinery manufacturing company headquartered in China, Camelway once again provides the following suggestions to our customers by nearly 40 years' experience.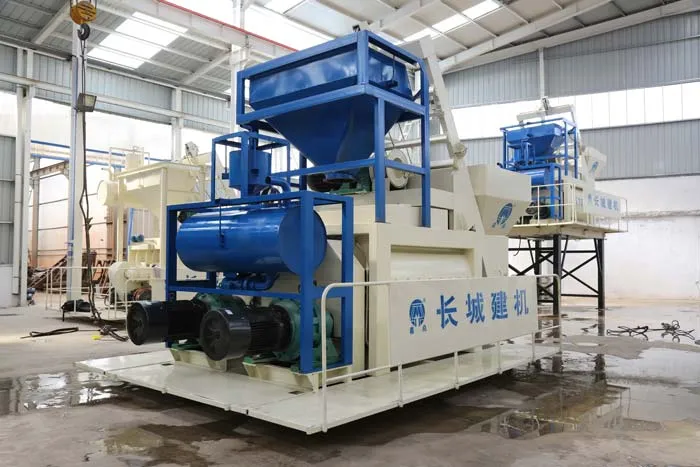 Wear Reducing is most important Key to Maintain Concrete Mixer
The parts of the concrete mixer that are easy to wear are the vibrating screen, the mixing blade, the surface, and the mixing drum. To reduce wear, we must start with these parts.
Lubrication of concrete mixer. There are many places that need to be lubricated. The method and amount of lubricant are different. Sometimes it is necessary to replace the new lubricant, and also need to add the lubricant regularly and quantitatively. The user must understand these lubrication techniques to ensure the lubrication of the concrete mixer.
The key to the wear of the vibrating screen is the vibrating bearing. The user must choose a high-quality bearing, the lubrication device must be reasonable, and the user must frequently lubricate the bearing
Because the mixing blades need to mix concrete, they are generally worn seriously. This requires the user to avoid large hard objects or steel wires when adding materials in the mixing drum. Mixing blades need to be checked and repaired frequently.
The possible reasons for the surface of the concrete mixer to be worn are sliding, impact, abrasion, rust, etc. This requires the user to pay attention to avoid collisions and keep the surface clean. When rust is found, it should be treated in time. Drum is also often worn, which requires the user to clean the mixing drum immediately after the work is over to prevent the concrete from solidifying in the mixing drum.