The Camelway self-loading concrete mixer is a unit for the production of concrete mix, mounted on a wheeled chassis. Unlike conventional concrete mixers, the mixer is equipped with a mechanized loading bucket. This in turn makes the self-loading concrete mixer universal and independent of the presence of loading mechanisms. Concrete mixers with self-loading function have different performance depending on the model, which ultimately determines their cost. The wheeled chassis has a fully steerable, all-wheel drive scheme with a hydrostatic transmission.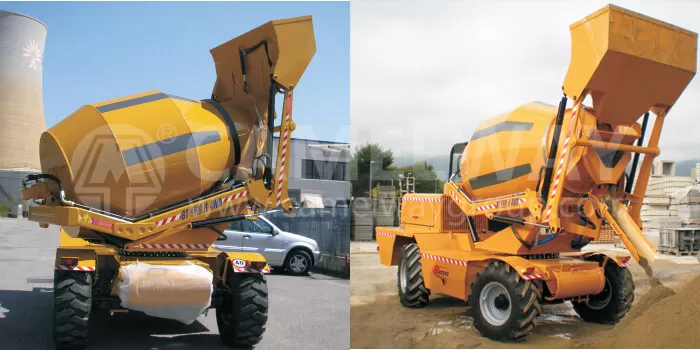 The self-loading concrete mixer, for the efficiency of the loading process, is equipped with an accurate computer control system for weighing and loading ingredients, the results are displayed in the cabin on an installed monitor and printer, followed by printing out data on the quality of the concrete mixture being produced. The advantages of using self loading mixer are that there is no need to use Loaders, separate concrete mixers, which ultimately allows you to avoid downtime and significantly reduce production costs.
For More information includes images and prices, please visit https://www.camelwaygroup.com/concrete-mixer/self-loading-concrete-mixer.html for detail.