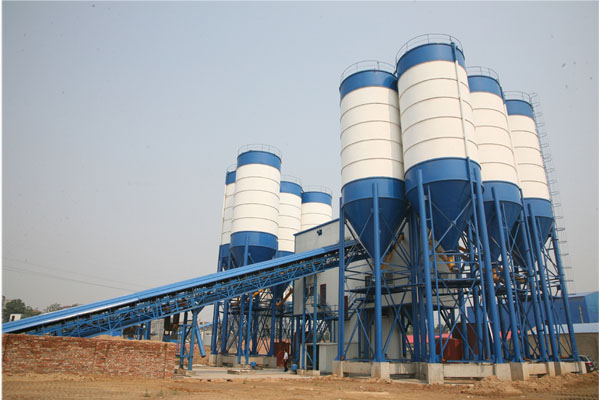 The batching machine in the batching plant can automatically finish the mixing of sand,stone,cement etc. raw materials according the concrete ratio. The batching machine is widely used in construction project,road building and bridge.
Characters for batching machine in the concrete mixing plant:
1)Various kinds of structure,flexible combination,high weighing accuracy,easy operation and high automation.
2)This batching machine adopts electronic scales weighing mode, fast and accurate.
3)The machine adopts split structure,and it is convenient for the loading of all kinds of materials.
4)Finish the ingredients of all kinds of materials according to the concrete ratio settled by customers.
5)The batching machine can be combined with the corresponding concrete mixing unit to synthesize different types of concrete mixing stations.
Working tips for the batching machine in the concrete mixing plant:
1)The weighing hopper should be empty when the batching plant start work, otherwise you should clear the hopper by hand.Make sure the counting number of the hopper is 0.
2)Power off and restart when there is something wrong with the work of the batching machine controller.
3)The first ingredient procedure is the gap automatic modifying procedure.
4)Notice that the weighing hopper is usually stuck by some dirties.
5)Check whether the part is loose before work.