Concrete Batching Plant for Sale in Quezon,Philippines
In 2020, the Quick Master 90 concrete batching plant was commissioned in the Philippines. The task of the new concrete batching plant is to provide high-quality concrete for construction projects in Quezon and the city's environs. Concrete from this concrete batching plant is supplied for the construction of a polyclinic, school, kindergarten and other socially significant facilities.
HZS90 concrete batching plant for sale
High-quality batching performance. HZS90 concrete batching plant batching (90m3/h concrete batching plant), with the batching host of Twin Shaft Concrete Mixer, which can mix the aggregate evenly in a shorter time and more rapid discharge. Moreover, it can produce high quality concrete with high productivity no matter how dry hard, plastic or other concrete of various proportions. Mixer liner and stirring blade come from the wear-resistant materials with a special treatment. Unique shaft end support and seal type greatly improve the service life of the batching host.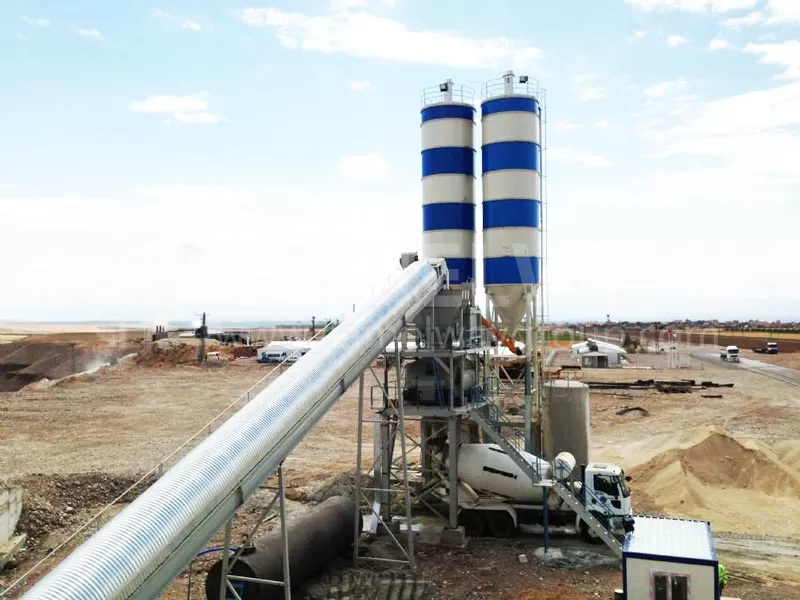 Quick Master 90 concrete batching plant
Quick Master 90 concrete batching plant Comfortable PLC room.
Fully enclosed, air-conditioned control room greatly improves the operator's comfort and reduces the operator's labor intensity
Quick Master 90 concrete batching plant Advanced and reliable electrical control system
Quick Master concrete batching plant plc
The whole Quick Master 90 concrete batching plant machine is controlled by computer and PLC automatically or manually. The operators can clearly understand the operation of the various components through the dynamic panel display.At the same time, it can store the ratio, yield and other data, and output print statistics form.Therefore, it benefits for site management and monitoring.