Concrete batching plant shipped to Pakistan
On August 30th, our Camelway fixed concrete batching plant was shipped to Pakistan. After 15 days, the customer successfully received the concrete batching plant on September 15.At the end, the user gave Camelway a high evaluation of the concrete batching plant.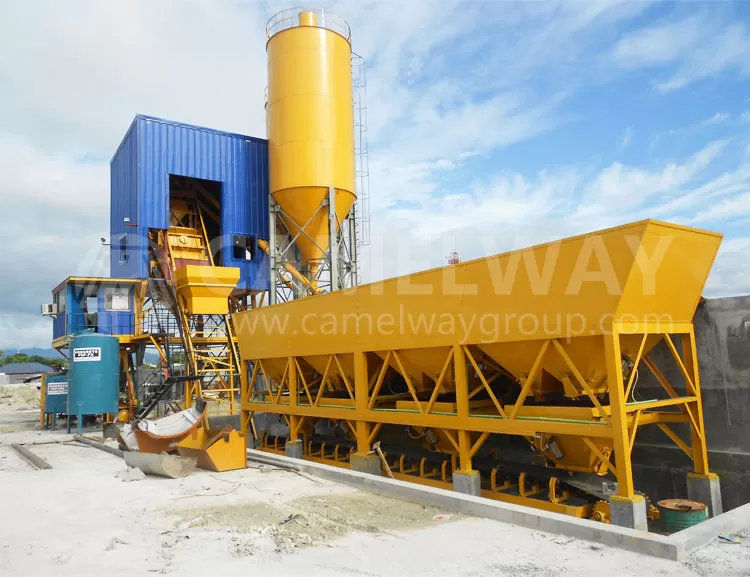 Custom production concrete batching plant
When the Camelway sales team won the order from the beginning, the Camelway engineer team immediately formulated the project and production plan according to the customer's actual requirement. The production capacity of the concrete batching plant is 50m3/h. The control system is dedicated to the concrete batching plant. Main specifications include JS1000 concrete mixer. In addition, there are a large number of free spare parts that are shipped together with the machine. The Camelway factory completed the production in the shortest time as originally planned. And it was successfully shipped to Pakistan.
Concrete Batching plant installation
Due to the local COVID-9 situation, Camelway engineers could not go there for training. However, in order to help the customer's operators familiarize themselves with the equipment as soon as possible, the Camelway engineering team produced detailed operation videos and guided customers on how to use them via online video training.
Sino-Pakistani
The concrete batching plant will be used for road and bridge construction. The customer is very satisfied with the cooperation and expressed that there will be more cooperation in the future.
Camelway Group believes in establishing long-term business relationships with Pakistani customers to establish a strong Sino-Pakistani partnership.