Mobile crushing and screening plants are used wherever it is often necessary to move equipment from place to place. All mobile crushing plants have their own wheelsets, so their transportation is extremely easy. They are in great demand in metallurgy, the chemical industry, the building materials industry, and the electric power industry. Especially popular for wet crushing of crushed stone for road construction, hydroelectric structures, railways.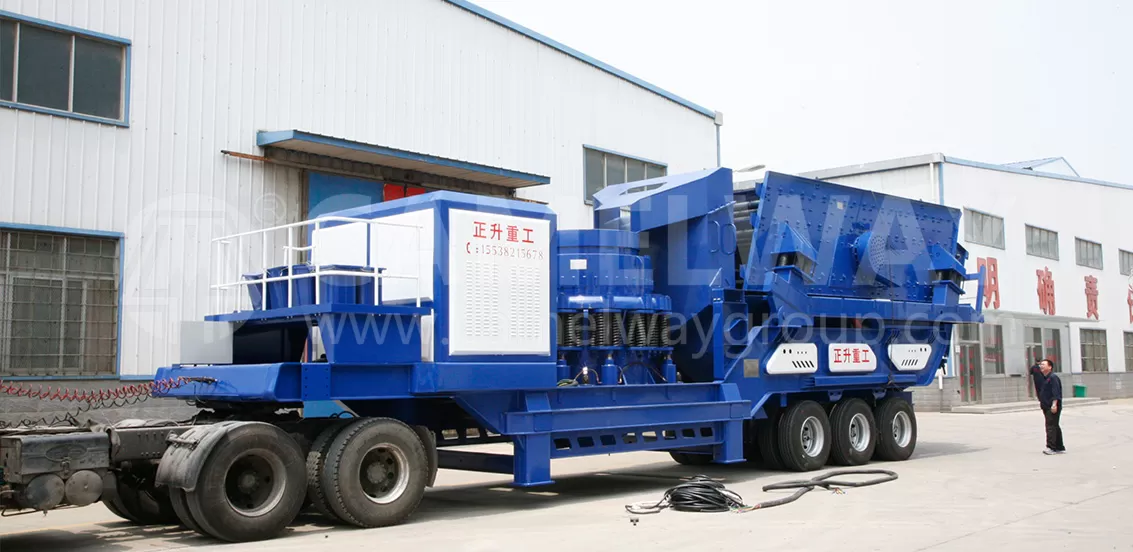 The equipment is divided into three categories: for primary crushing, for secondary crushing, and for final crushing.
In accordance with the client's requirement, we complete a plant in which vibrating screening is either part of the overall production process, or is a separate independent unit.