This whole compact concrete batch plant for sale in Indonesia consists of aggregate storage bins,weighing bin and conveyor,cement weighing hopper with screw conveyor,PLC base control panel,cement / fly ash weighing hopper,water weighing hopper without pump,air compressor and control cabin.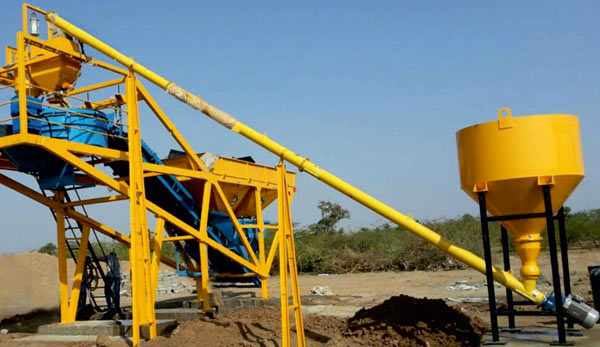 Characters of pan mixer in the compact concrete batch plant:
1.The newly designed disc mixer is equipped with side and inner scrapers for perfect mixing.
2.The floor and a full wall of the mixing cylinders are lined with special wear resistant and replaceable plates.
3.Long service life and low operation cost.
4.Detachable arms and easy fittings
5.Easy for maintenance
6.Rubber line scraper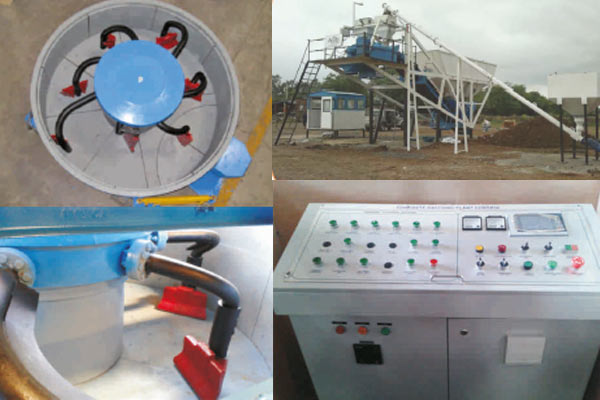 Characters of PLC base control panel in the compact concrete batch plant:
1.PLC based panel with HMI display
2.All motors are protected by MPCBs
3.Ammeters for all critical motors
4.Easy to calibrate scale
5.Facility for life long data saving in USB
6.Auto offset facility
7.Accurate,reliable and easy to use
8.Gate inching facility for more weighing accuracy
9.Auto-manual and manual-auto operation
10.High speed weighing
This compact whole concrete batch plant has the characters of convenient and quick to erect and operate,substantial energy saving,optimum mixing performance,easy maintenance and low running cost and high accuracy weighing system.
If you want to get more detailed information and price, please contact our online customer service or leave us an inquiry. And we will reply you as soon as possible within 24 hours.