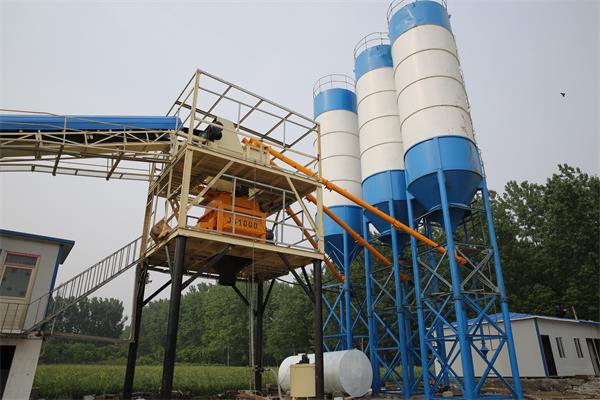 The concrete mixer machine for both 50 cum RMC batching plant and 60 cum RMC batching plant is JS1000 forced concrete mixer. Although the concrete mixer machine is the same, the productivity and the area setting of two RMC batching plants are different due to the different configuration. The area required for 50 ml and 60 ml RMC batching plants is different due to the different feeding methods. This is also designed according to the productivity of the customer's need.
If the customer wants to build a high productivity concrete batching plant and the area is enough,we can adopt the large angle belt to feed the materials to build a HZS60 concrete batching plant that can reach the productivity at above 55 m3;.
If the land area is limited for the customer, we can consider to build a HZS50 concrete batching plant that can also meet the need.This batching plant adopts the bucket feeding method, which will occupy smaller land. This is also the ideal choice for customers to achieve the highest quality at the lowest cost.